I often joke with my dad, Dave Fussell Jr., that Duplin Winery is his favorite son, not me. This is not true, at least I don't think so.
For as long as I can remember, Dad has devoted endless hours to the winery. During grape season, he would be gone all day and night for weeks on end, only coming home to take showers and sleep. That was a life I never thought I wanted.
As a toddler, I happily tagged along with Dad whenever he would bring me to what locals then called the "factory of liquid sin." Duplin Winery was a lot smaller in those days, but I thought it was the biggest and coolest place on the planet. My opinion changed drastically the summer after sixth grade, when Dad put me to work.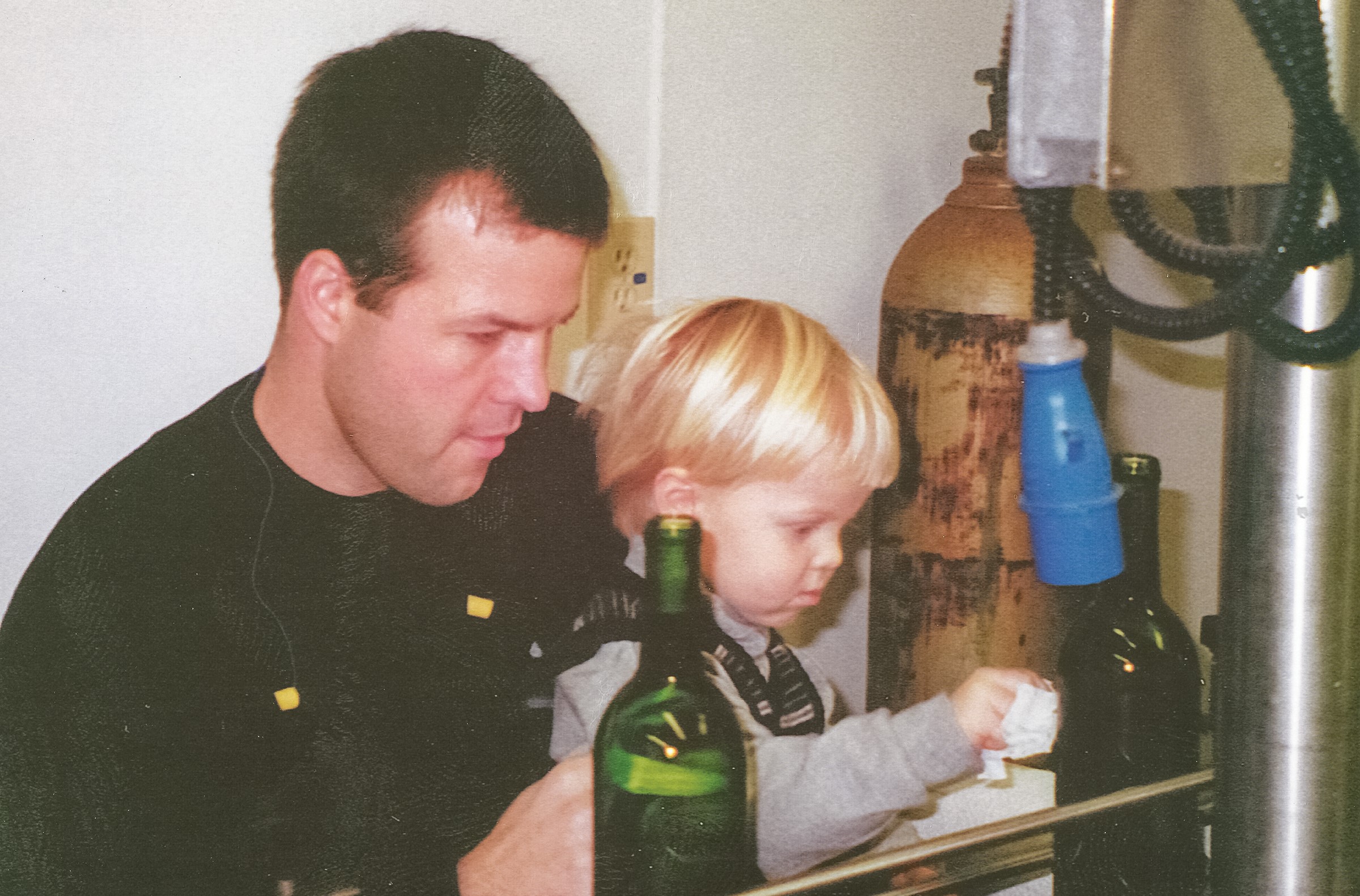 Then 2-year-old Gray Fussell helps his dad, Dave Fussell Jr., hand-label bottles.
Instead of spending sunny, carefree days I had gotten used to at Topsail Beach, N.C., I was stacking pallets in the bottling room and restocking the capsule machine. I hated it. Dad and I argued constantly. I ran away from home several times thinking that there was no way I would ever consider coming back to work at the winery. Instead, I would become an archeologist or a marine biologist, anything that would put as much distance as possible between myself and the largest muscadine winery in the world.
Hot shots in the blistering sun
Back then, I didn't realize my jobs at Duplin were teaching me the importance of hard work. All I cared about was seeing distant lands and following in the footsteps of the fictional Dr. Alan Grant in my favorite movie "Jurassic Park." Little by little, my perspective on Duplin began to change. I started to understand the significance of pouring your heart into something you love.
As a hotshot 16-year-old, I showed up to work one summer to find four other 16-year-olds who thought that they were hotter shots than I was. I didn't know Cole or Nolan well. I had never met Mason. I knew Case because he is my cousin. We were dubbed "Bravo Team" by Duplin head of plant operations Rob Cottle, one of the smartest people I've ever encountered. Rob gave us the odd jobs that full-time employees "didn't have the time to do," which meant just about any work that had to be done in the brutally hot sun.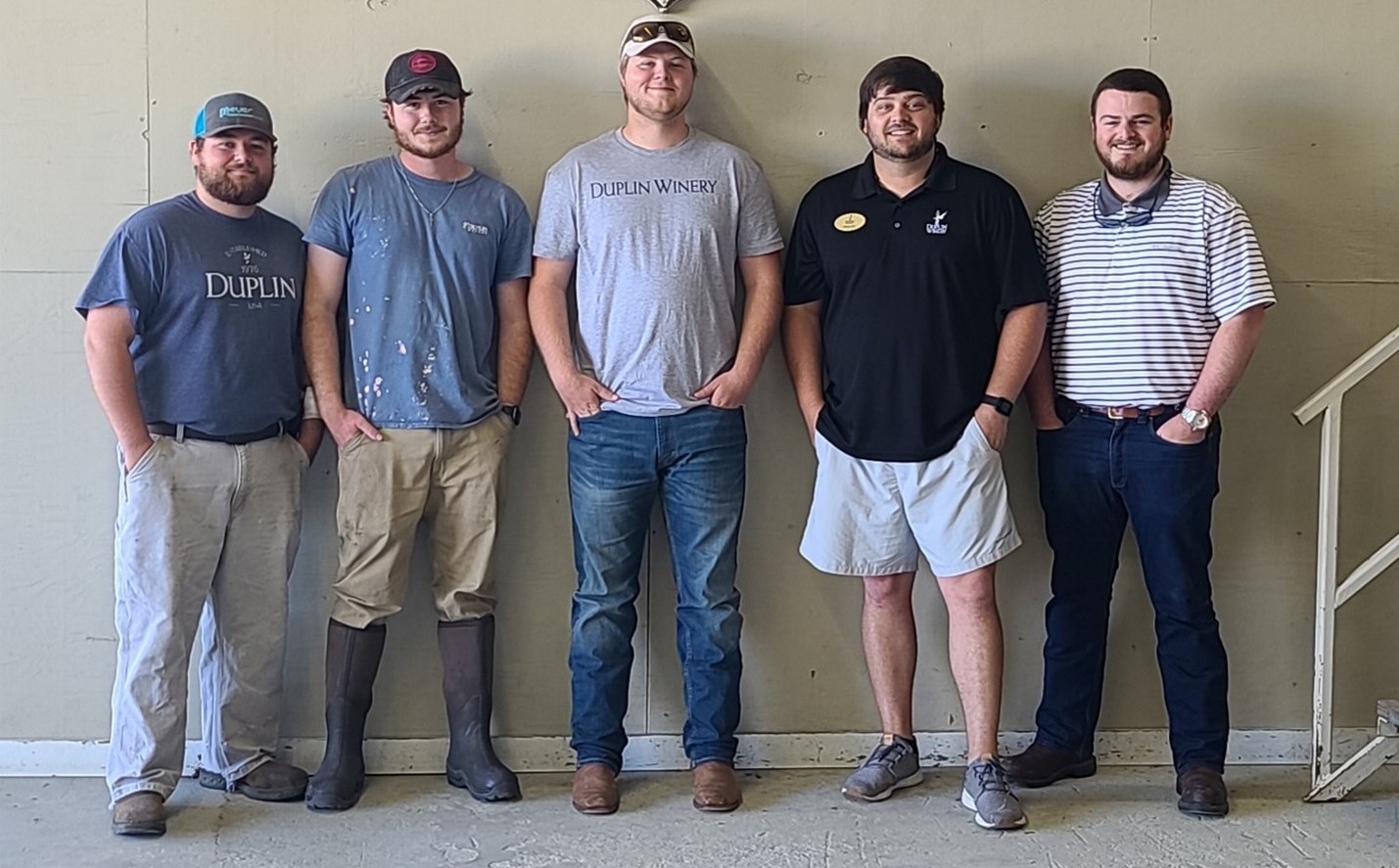 Bravo Team: Mason, Case, Gray, Nolan and Cole.
While working at the winery, I also learned from Duplin head winemaker Jason Bryan and bottling chief Jonathan Murphy. These mentors taught me and Bravo Team more than just the logistics of wine production. Rob, Jason and Jonathon showed us what Duplin Winery is really about: dedication, hard work and passion.
As each day passed, Bravo Team grew closer. Work became more like hanging out with my friends. We grew up together that summer. So did Duplin. The company was expanding, and all of us were dedicated to seeing the winery and each other succeed. Such camaraderie, I learned, is what makes a business great.
Coming home to stay
I truly fell in love with making muscadine wine that Bravo Team summer and became as passionate as my father about the entire process.
I think the rest of Bravo Team did too.
Every member still works at Duplin Winery. Each of them hopes do his part in carrying on the Duplin tradition.
I am fortunate to call these men "friends" and continue working with them.
I graduated from college this year and in May took a full-time position at Duplin. I plan to follow in my dad's footsteps and focus on sales, distribution and production.
A lot of people have helped me get here: Rob, Jason, Jonathan, Bravo Team, my family, my father and my mother, the strongest woman I know. Without her guidance I would have been lost a long time ago.
It feels impossible to show them how truly grateful I am for the lessons and opportunities they have given me, but I aim to try.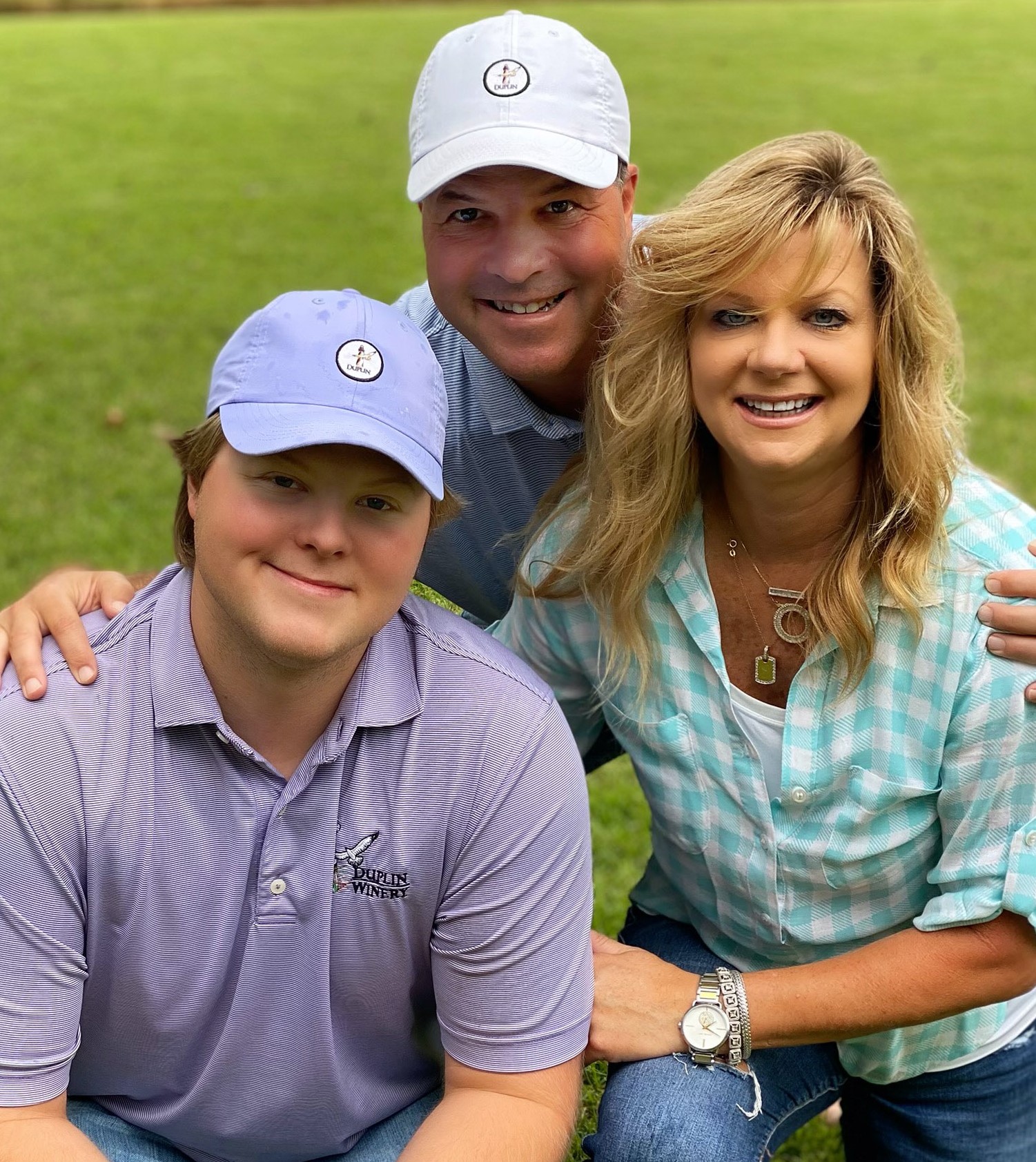 Gray Fussell with his parents, Dave Jr. and Angie Fussell.