How do you install a 29,000-pound wine tank that's five stories high?
Very carefully -- especially where there are three of them.
It took a dozen workers, a couple truck drivers, two cranes and a host of engineers an entire day to install Duplin Winery's new monster tanks in Rose Hill.
Each tank can hold 40,000 gallons of wine. That's 200,000 bottles of your favorite Hatteras Red or whatever wine ends up in the tanks when they go into production in October 2020.
That's a lot of wine considering that some of the first tanks Duplin Winery used when it launched in the 1970s were dairy tanks that held just 3,000 gallons. We thought that was a lot back then. When we added 15,000-gallon tanks years later, and then 30,000-gallon tanks. After that, we kind of thought we hit our peak, but it wasn't long before the winery hit capacity and needed more and bigger tanks.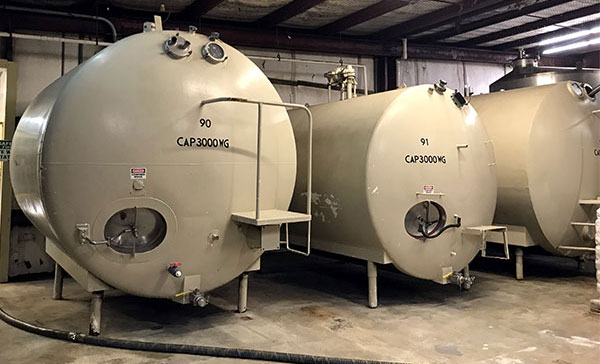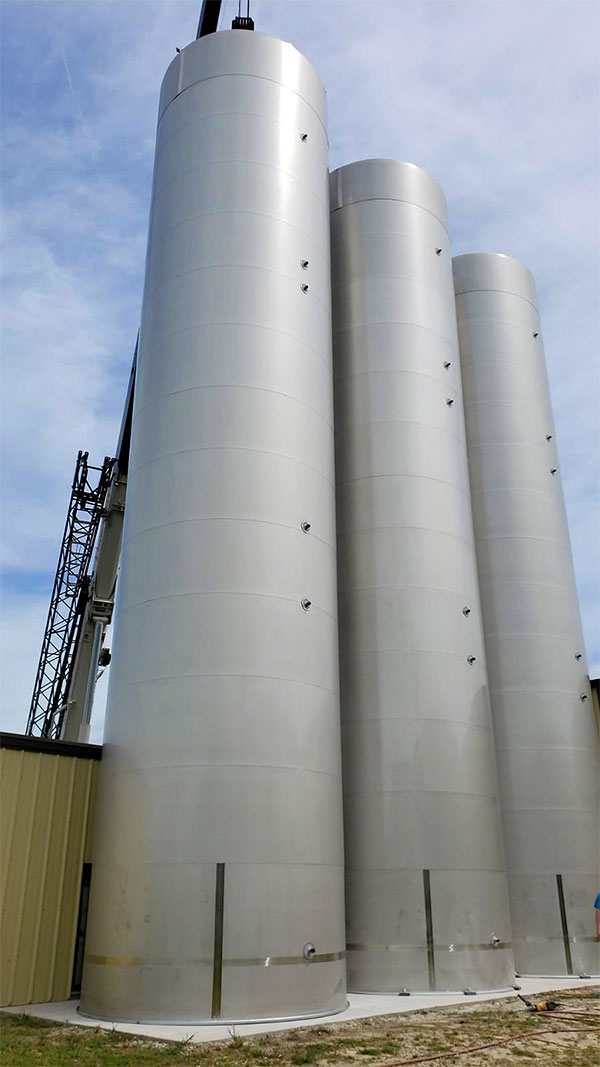 Workers had to do a lot of prep before the new tanks arrived. They constructed a building to house submarine-looking controls at the base of each tank. They also had to fashion platforms to hold the heavy tanks, which will weigh almost 250 tons each once they are full of wine. A structural engineer performed an underground survey that revealed the tanks would sink 6 to 8 inches if they were placed directly on the ground. So, each tank had to be set on aggregate-stone pilings sunk 40 feet deep to distribute the crushing weight of the 12-foot diameter tanks.
Now that the tanks are installed, the next step is sanitizing them. No, Dave and Jonathan don't have to get inside with bleach solution and really long brushes. These high-tech tanks are equipped with internal shower systems.
The insulated tanks will provide cold treatment of wine, one of the final steps in the wine-making process. Wine is chilled after fermentation to settle down wine yeast cells. As cells become inactive or dormant at lower temperatures, they lay down. That helps make wines clear instead of cloudy and helps balance their acidity.