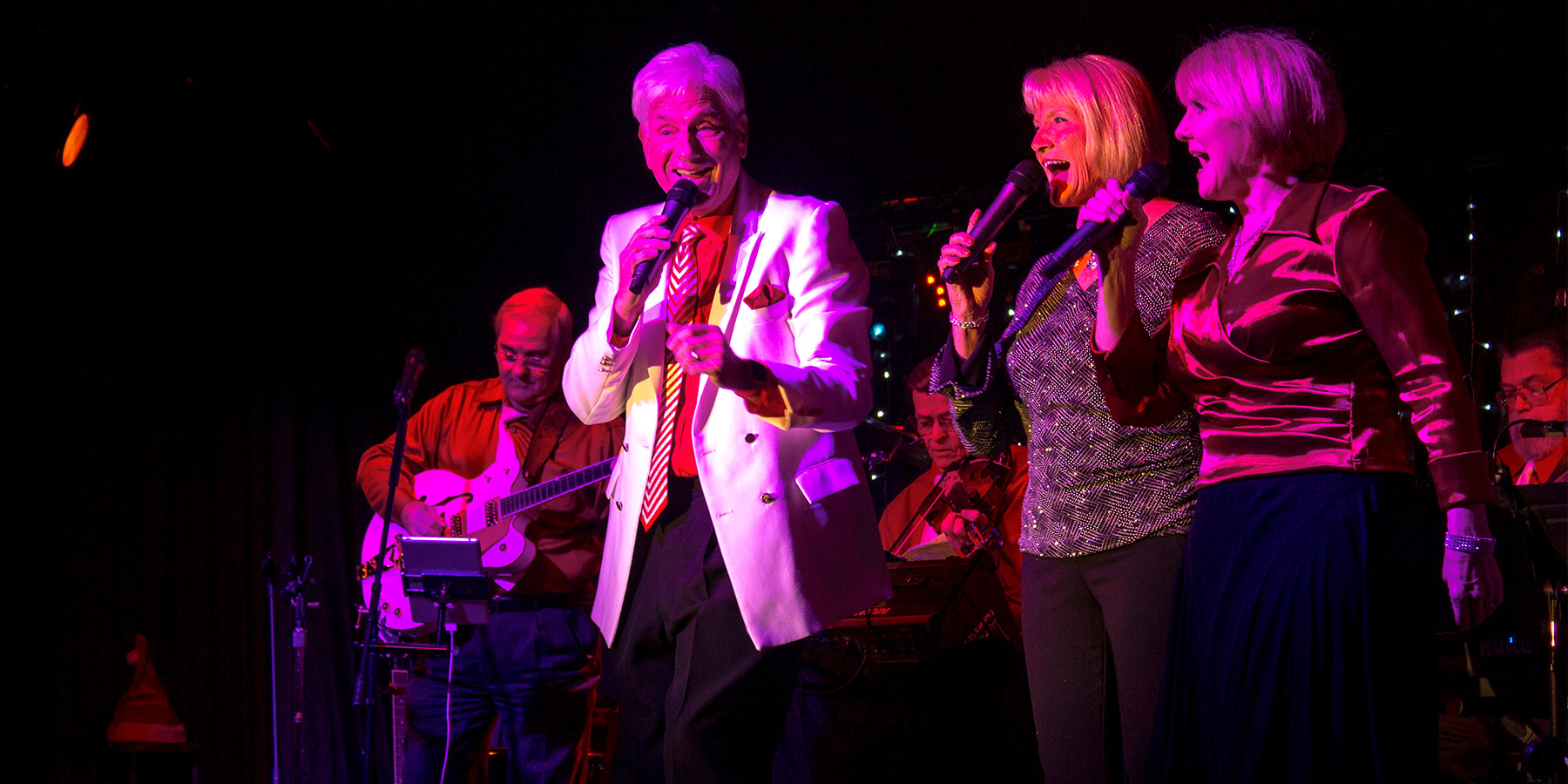 Down Home Country Christmas
DECEMBER 4, 11, 12, 18 & 19
HERITAGE CLUB SHOWING: DECEMBER 5
ALL SHOWS HAVE BEEN SOLD OUT
LOCATION: ROSE HILL, NC
Limited tables available per show date.
Let the heart-warming songs of our annual Down Home Country Christmas show in Rose Hill lift you up this holiday season. Touted as one of the best Christmas shows on the East Coast, this is a must-see, family-friendly extravaganza full of the music and flavors of Christmas.
Sing along to your favorite Christmas songs, hear charming stories and share lots of laughs as you tuck into a dinner fit for a festive table. Chef Bert's menu highlights seasonal flavors, Duplin's finest wines and Duplin Gourmet sauces. For dessert, pastry master Chef Tabatha whips up a brown sugar spice cake glazed with Duplin's new Muscadine Kisses Christmas wine.
Start the evening by adding a Deluxe wine tasting to your show ticket. You'll sample all of our Christmas wines among the 9 wines and 1 Sweetzer while nibbling Duplin Gourmet crackers and our famous cheese dip.
We've taken every precaution to present a safe atmosphere so that you can sit back, relax and enjoy an evening of fine dining, music and joy. Tickets are limited and sold per table. That means you'll share a table with your own family and friends. We've also spaced tastings and show tables, allowing you to enjoy a worry-free evening of holiday fun.
EVENT SCHEDULE:
4:00 pm: Consider a wine tasting and find exclusive deals in the retail room
5:00 pm: Sit down for dinner and the show at your own table in The Bistro
9:00 pm: Head home full of holiday spirit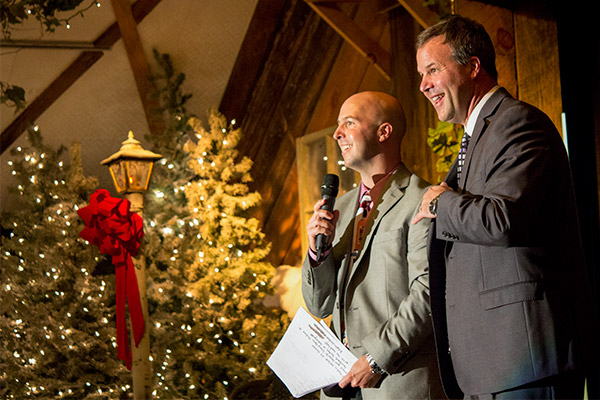 MENU:
Garden salad with Muscadine Orange Poppyseed Dressing

Chicken Saltimbocca topped with a Muscadine Cranberry Salsa

Garlic Mashed Potatoes

Mixed Vegetables

Yeast Roll

Spice Cake with Sangria Drizzle
Event Return Policy: All sales are final, no refunds nor exchanges will be honored for event ticket purchases.
Notice of Photography: When you enter into a Duplin Winery event, tour or tasting, you enter an area where photography, audio, and video recording may occur. By entering this event you are consenting to the use of your appearance, image and voice in the production and in any promotion or use of the production in any media, digital or in print.