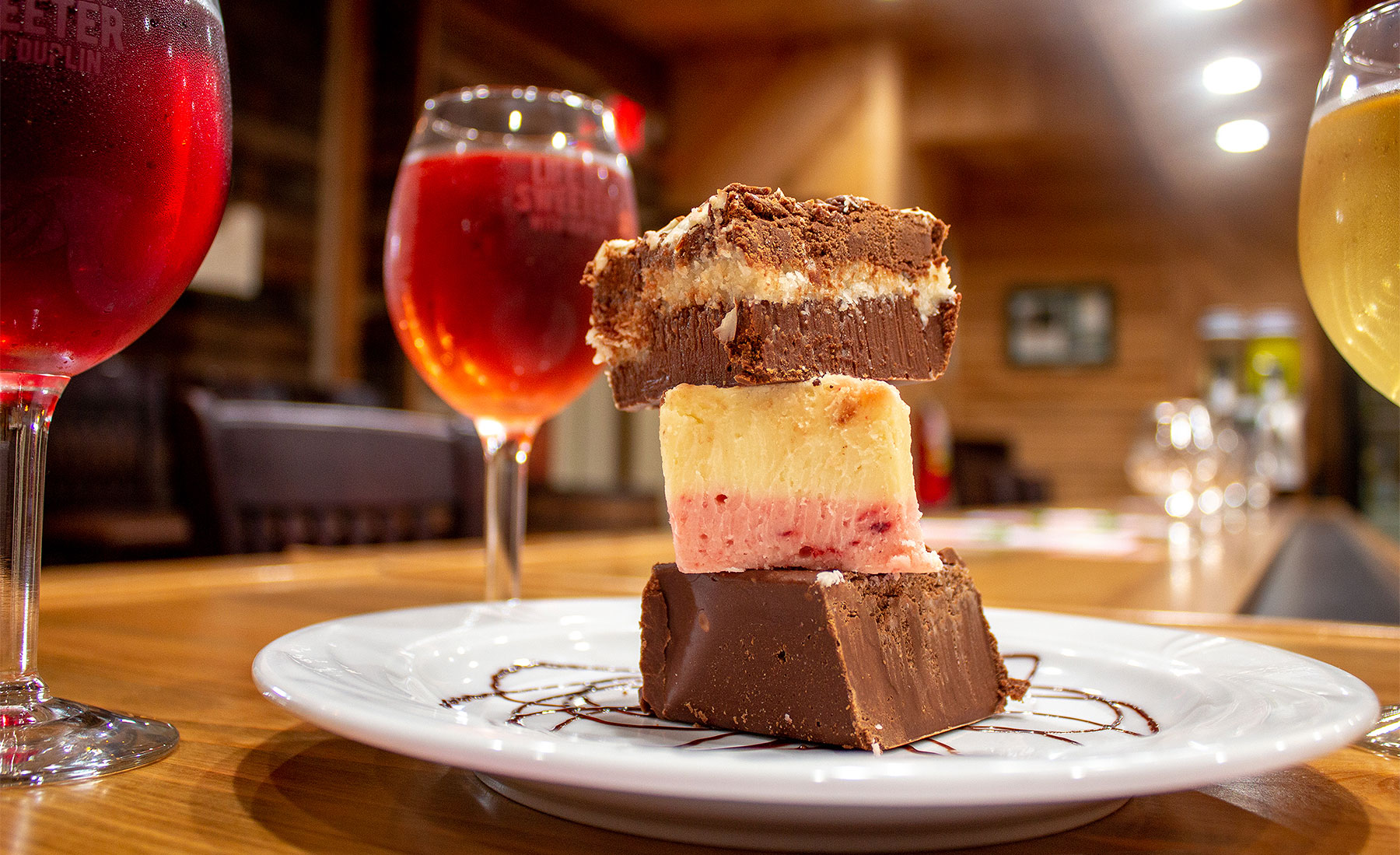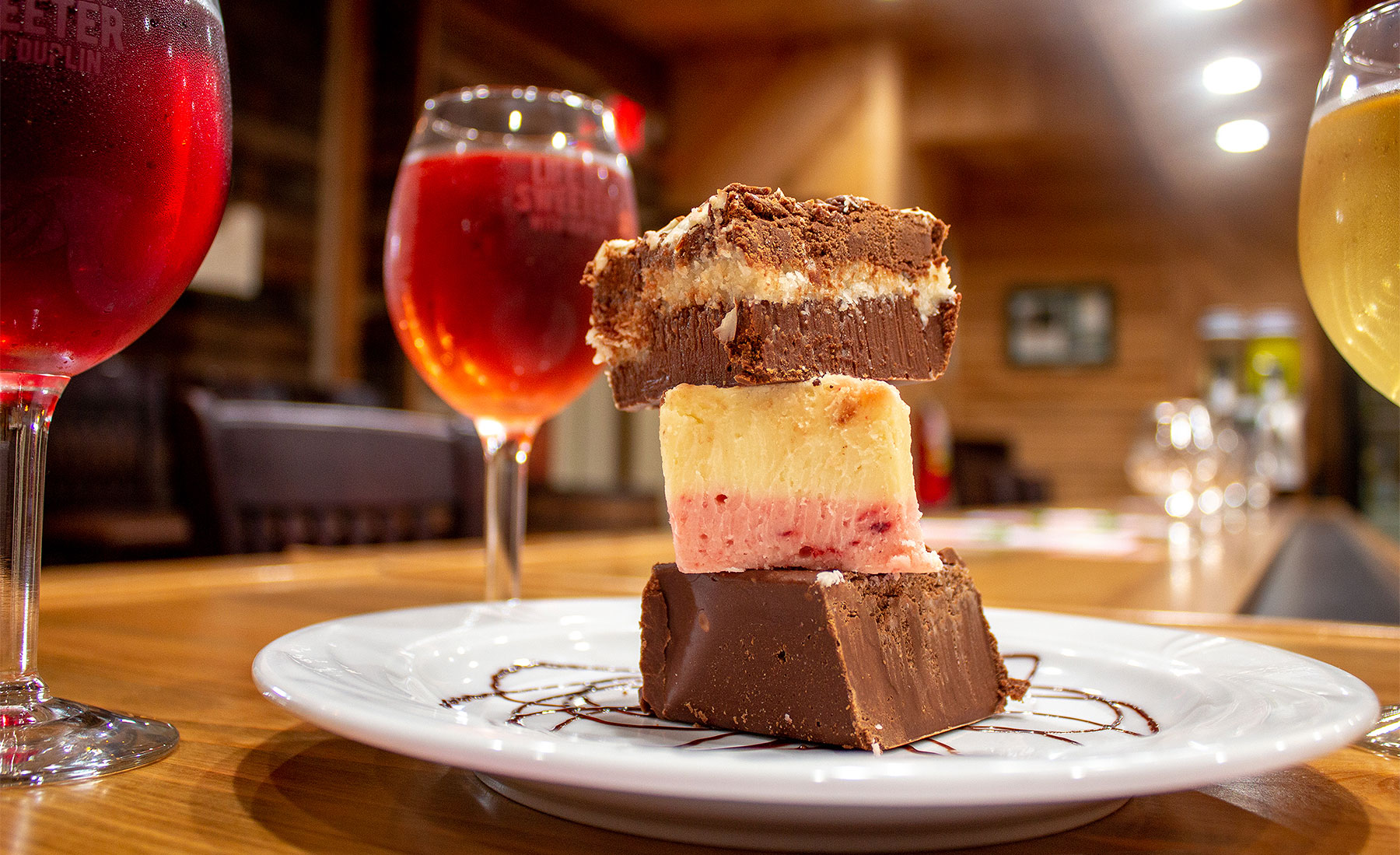 Fudge & Wine Pairing
ALL FUDGE & WINE PAIRING EVENTS HAVE BEEN SOLD OUT.
LOCATION: ROSE HILL, NC
Only 14 tickets available per time slot
What's better than wine and chocolate?
How about homemade fudge paired with Duplin wine! Don't miss this exclusive tasting with our fudgemaker and wine aficionado Karen Arnold. Karen will guide you on a delicious journey through 6 delectable fudges each paired with a different wine. Learn the secrets of fudge making and why wine is the perfect partner to the irresistible treat.
The fudge and wine tastings last 90 minutes. Please arrive 10 minutes before your scheduled tasting.
Ticket price: $25
Wine: Port
Fudge: Dark Chocolate Sea Salt & Caramel

Wine: Midnight Magnolia
Fudge: Key Lime
Wine: Bald Head Red
Fudge: Pumpkin Praline
Wine: Hatteras Red
Fudge: Hatteras Red Wine Fudge

Wine: Pum'kin
Fudge: Cappuccino

Wine: Sweet Poppy
Fudge: Raspberry Cinnamon Crumb Cake