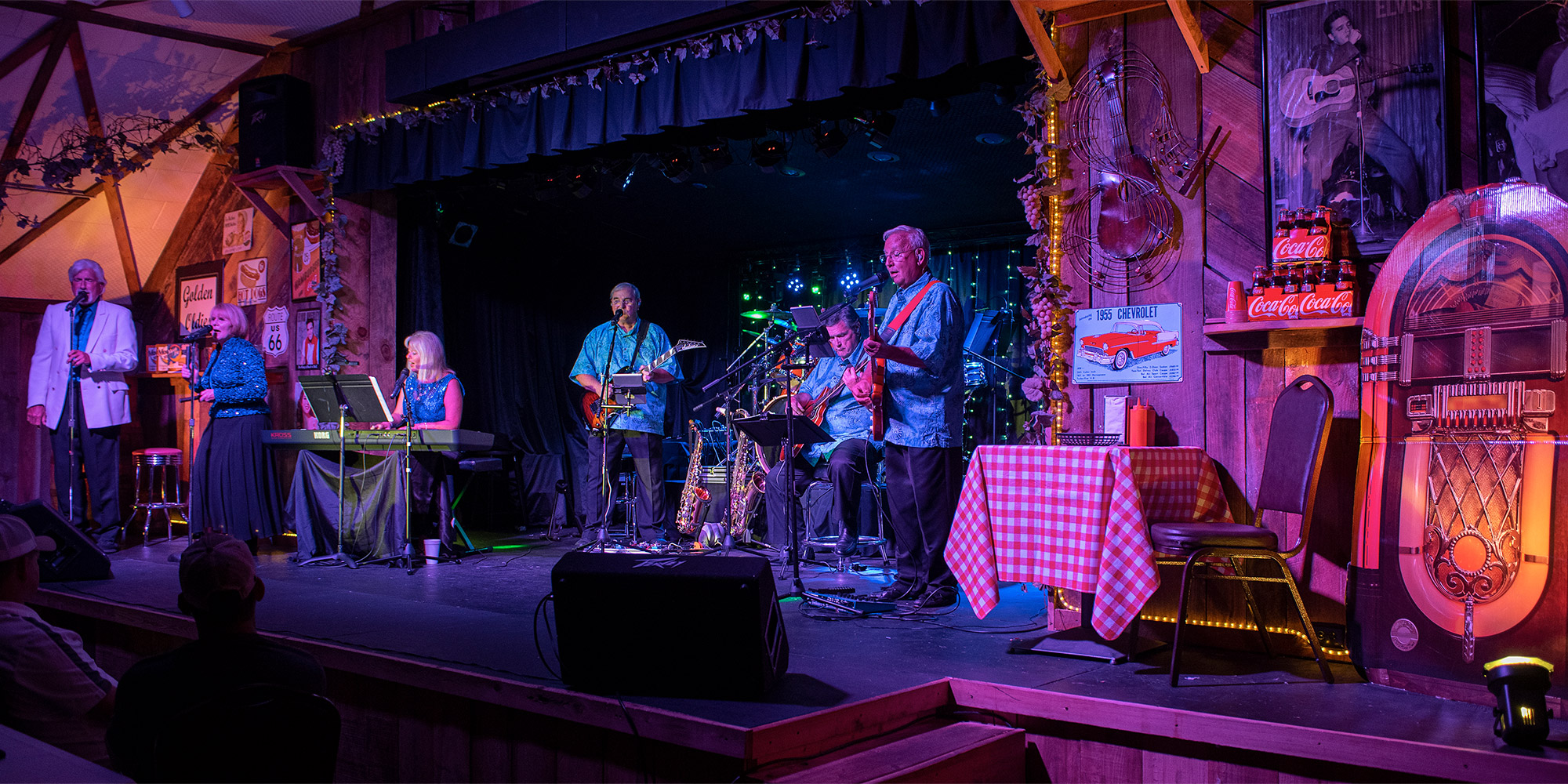 Golden Oldies Dinner Theater
JUNE 11 • AUGUST 20

LOCATION: ROSE HILL, NC

Limited tables available per show date.
America's favorite music of the '50's and '60's -- a mix of country, doo-wop, bluegrass, R&B and a touch of funny – takes you back to the good ol' days of rockabilly, doing the twist and be-bopping. Your toes won't stop tappin' when the show begins after a delicious 3-course meal in The Bistro.
Start the evening by adding a wine tasting to your ticket. With the $15 upgrade, you'll sample at least 9 wines before dinner while your bartender takes you on an adventure through Duplin's history.
We've taken every precaution to present a safe atmosphere so that you can sit back, relax and enjoy all the food, music and fun. Tickets are limited and sold per table. That means you'll share a table with your own family and friends. We've also spaced wine tastings and show tables, allowing you to enjoy a worry-free evening.
Duplin Dinner Theater events sell out before you can say "do-roo-do-do, sh-boom," so book now!
EVENT SCHEDULE:
4:30 pm: Do a wine tasting and shop deals in the Rose Hill retail room
5:30 pm: Sit down for dinner and the show at your own table in The Bistro
9:00 pm: Goodnight, Sweetheart, Goodnight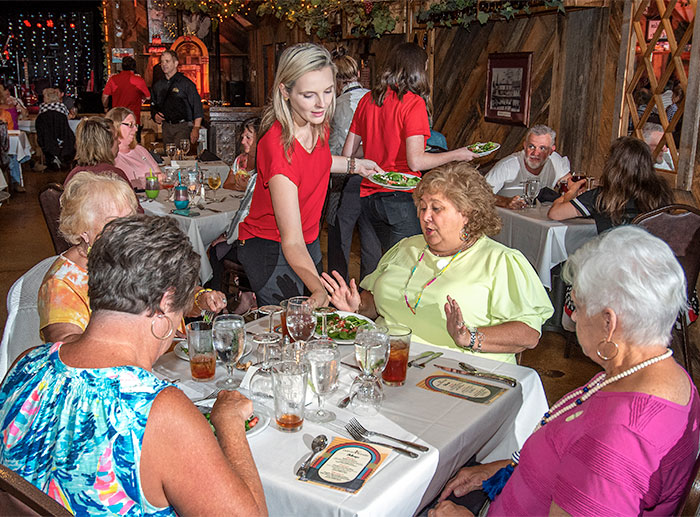 Step 1: Decide how many people are in your party.
Step 2: Review the table sizes below to determine what size table your group needs.
Step 3: Select the table size you need for your group from the table sizes below.
Step 4: You will then be directed to a new page listing show dates.
Step 5: Select the show date you would like to reserve. All events begin at 5 p.m.
Step 6: Click the Add to Cart button.
Step 7: Don't forget to plan a Deluxe Wine Tasting. While you are still on the table-booking page, scroll down to the add-on option for a Deluxe Wine Tasting. Buy as few or as many tastings as you want. Be sure to select the date that matches your show date.

Event Return Policy: All sales are final, no refunds nor exchanges will be honored for event ticket purchases.
Notice of Photography: When you enter into a Duplin Winery event, tour or tasting, you enter an area where photography, audio, and video recording may occur. By entering this event you are consenting to the use of your appearance, image and voice in the production and in any promotion or use of the production in any media, digital or in print.