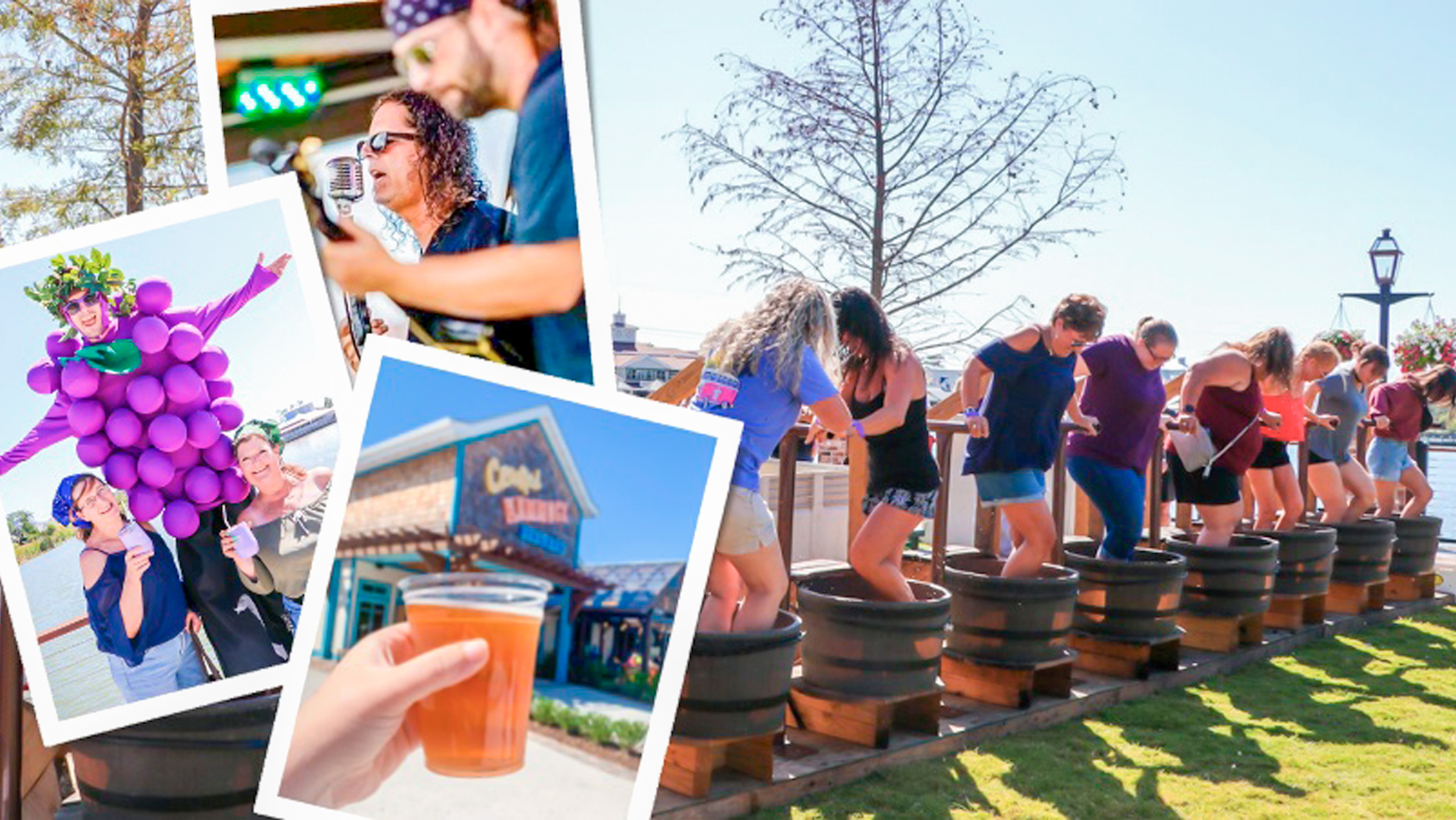 Grape Stomp at Barefoot Landing's SeptemberFest!
Saturday, September 18 • 11am - 5pm
Barefoot Landing, North Myrtle Beach, SC
What activity pairs perfectly with bare feet at Barefoot Landing? Stomping grapes!
Duplin Winery is excited to join in on the fun at Barefoot Landing's SeptemberFest!, a two-day event at Dockside Village in North Myrtle Beach, SC. On Saturday, September 18th, Duplin Winery will have Grape Stomping Stations set up on the Dockside Village Stage from 11 am to 5 pm to celebrate it's 45th grape harvest.
The Grape Stomp is $25 per person and includes the stomp, a bottle of wine and a wine tumbler. If you also participate in Septemberfest! on Friday, September 17th, tickets will be available for a discounted rate of $22 each that night.
Whether you participate or decide to be a spectator, we know you'll enjoy watching the stompers as they crush the grapes with their bare toes.
Tickets are sold at Barefoot Landing on the day of the event and are not available for purchase in advance or online.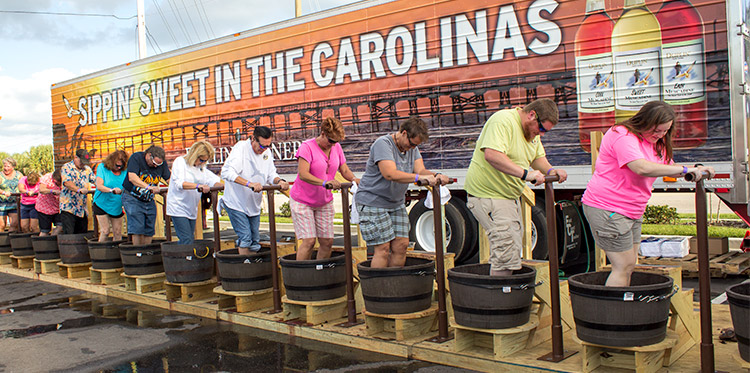 Kim Kelley with Barefoot Landing and Morgan Jackson of Duplin Winery talk with B.J. Kinard about the Grape Stomp September 17-19 at Barefoot Landing. Video courtesy of WFXB FOX TV