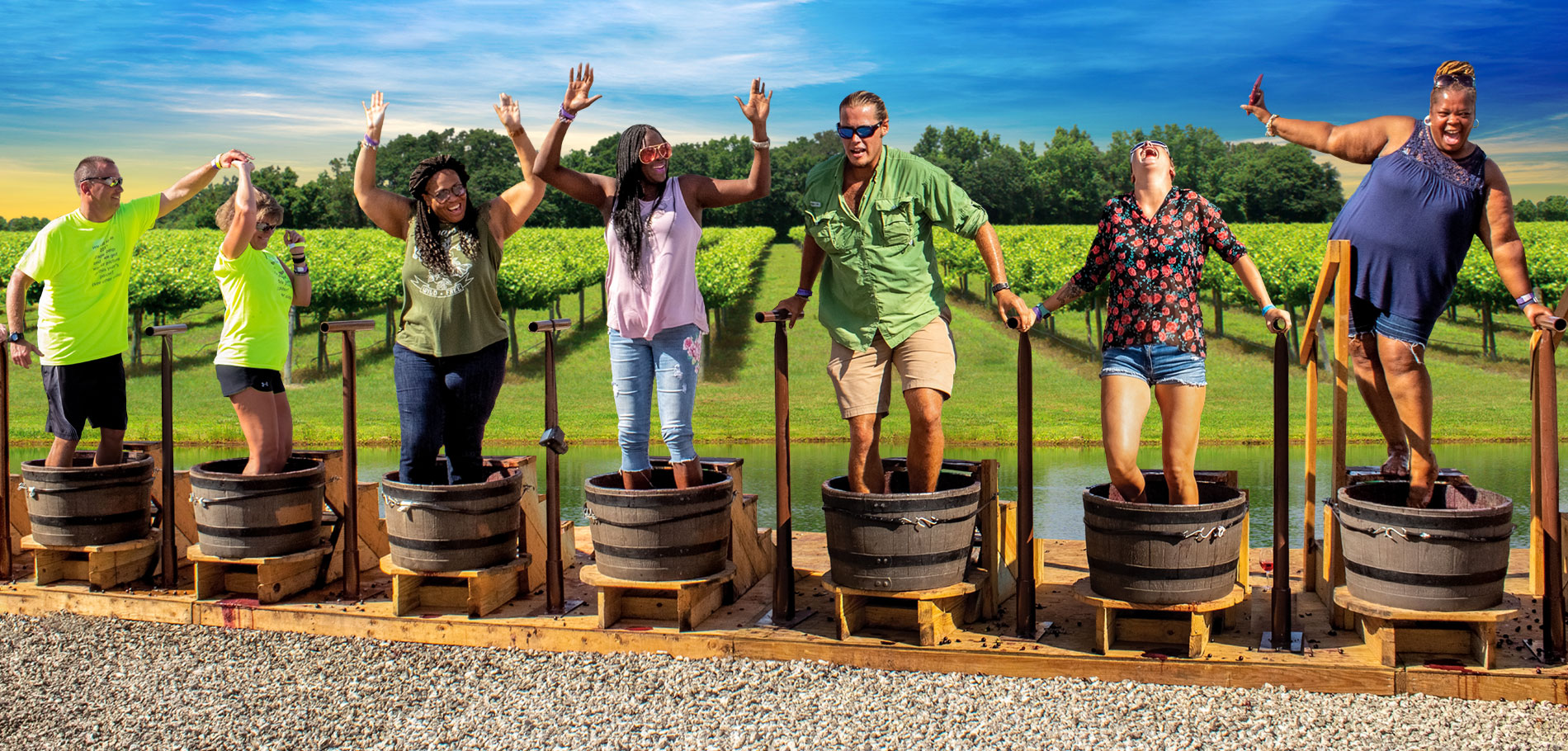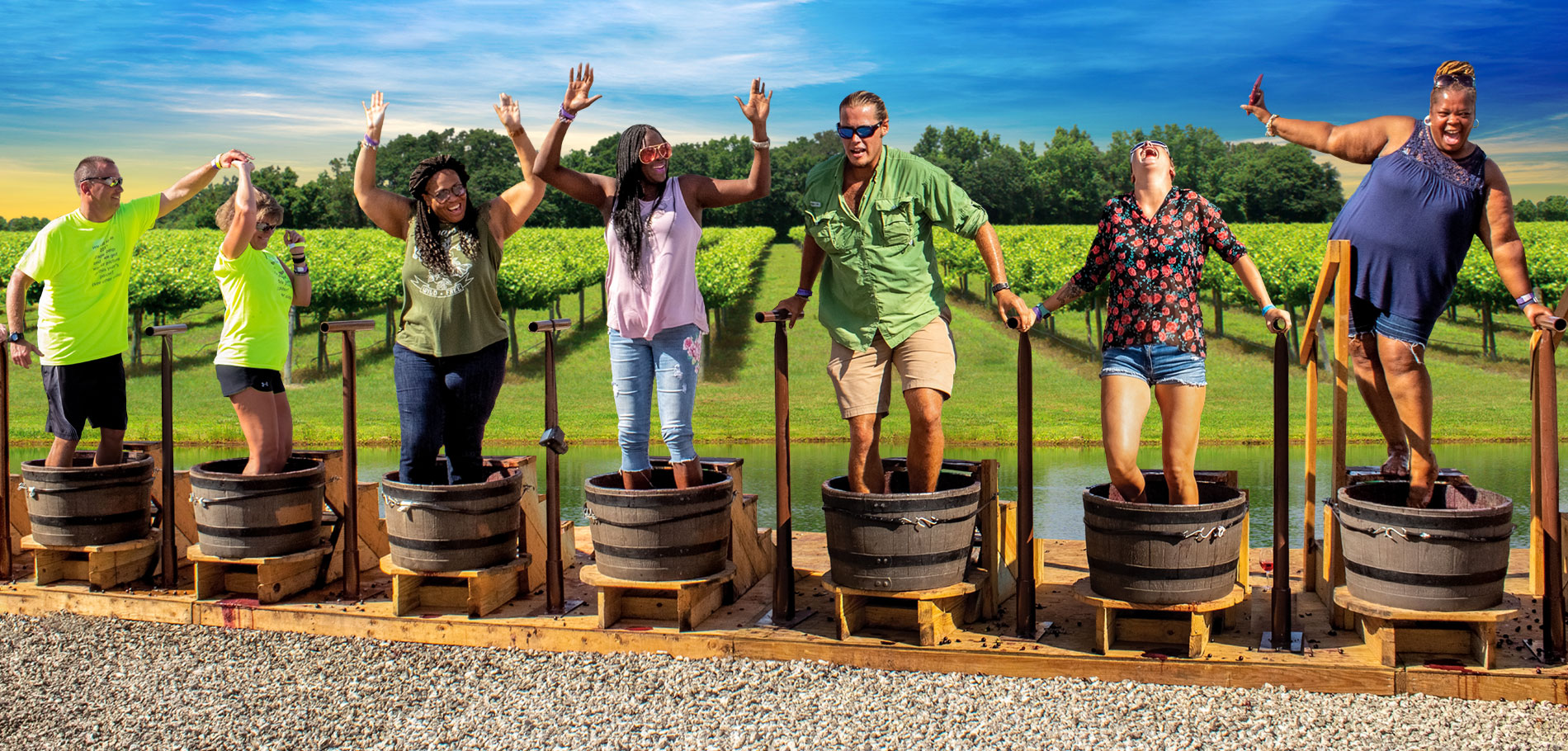 Grape Stomp Festival
September 12, 2020 • 1:00 PM - 6:00 PM
Rose Hill, NC
For over 40 years, the friends and family at Duplin Winery have stomped grapes. Once to make wine and now just for fun! Join us for our 44th Annual Grape Stomp celebration on Saturday, September 12th from 1 pm to 6 pm in Rose Hill, North Carolina. There will be live music you can dance to, exclusive wine tastings and a grape stomping contest. Festival-goers get a chance to stomp grapes with their bare feet and the best ones will have an opportunity to participate in a stomp off for a Duplin prize!
Throughout the afternoon, special vineyard, production facility tours and exclusive wine tastings are available for attendees. Our tastings fill up quickly, so make sure to purchase your wine tasting in advance.
The Bistro Restaurant will be open on a first come first serve basis with extended hours, as well as have a food tent at the festival.
Don't forget your chairs for your own comfort but most of all, don't forget your dancing shoes so you can get your shag on!
Grape Stomp entry tickets may be purchased in advance for $20 per person. There is a limited number of advance tickets for sale and once they have all been sold, the ticket price becomes $30 per person online, in-store and at the gate.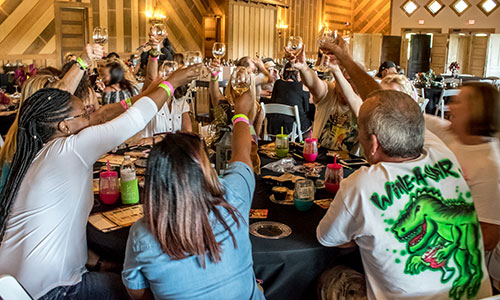 Seating is limited for each wine tasting and many times sell out prior to September. Purchase early to save your seat! Available tasting times: 1pm, 2pm, 3pm, 4pm & 5pm.
Deluxe Wine Tastings: $10 per person
Must purchase wine tastings in advance of the festival, limited seats are available at each one of the wine tasting times.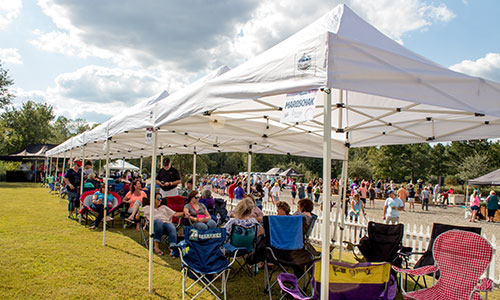 For a limited time, we are offering a VIP Tent Package that is perfect for groups who are planning on attending Grape Stomp. Only ten tents available and they sell out quick!
Package includes One 10′ x 10′ tent; Two VIP parking passes; Six entry tickets; Six Bistro meal tickets; Twelve drink tickets.
VIP Package: $325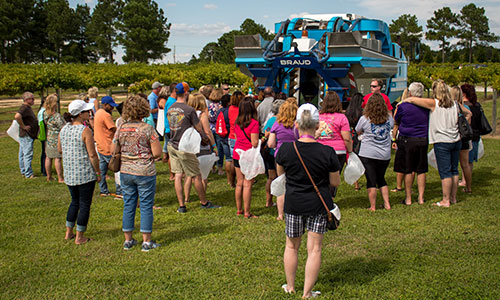 Each year at Grape Stomp we allow our customers to take a special vineyard tour where we discuss the growing and harvesting of the Muscadine grape, the heart of all Duplin wines. Vineyard tours will be given on the hour, starting at 2 pm. Space is limited.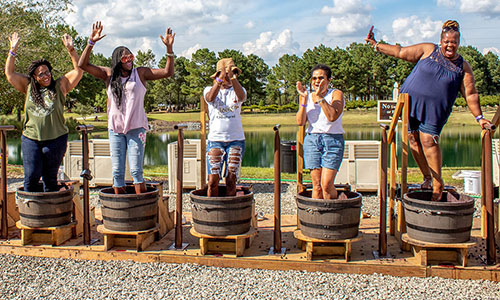 Festival-goers get a chance to stomp grapes with their bare feet. Stomping stations will be set up and running starting at 2 pm. Select guests who have shown a flair for stomping will be asked to compete in a "Stomp-Off" for special prizes at the end of the day.