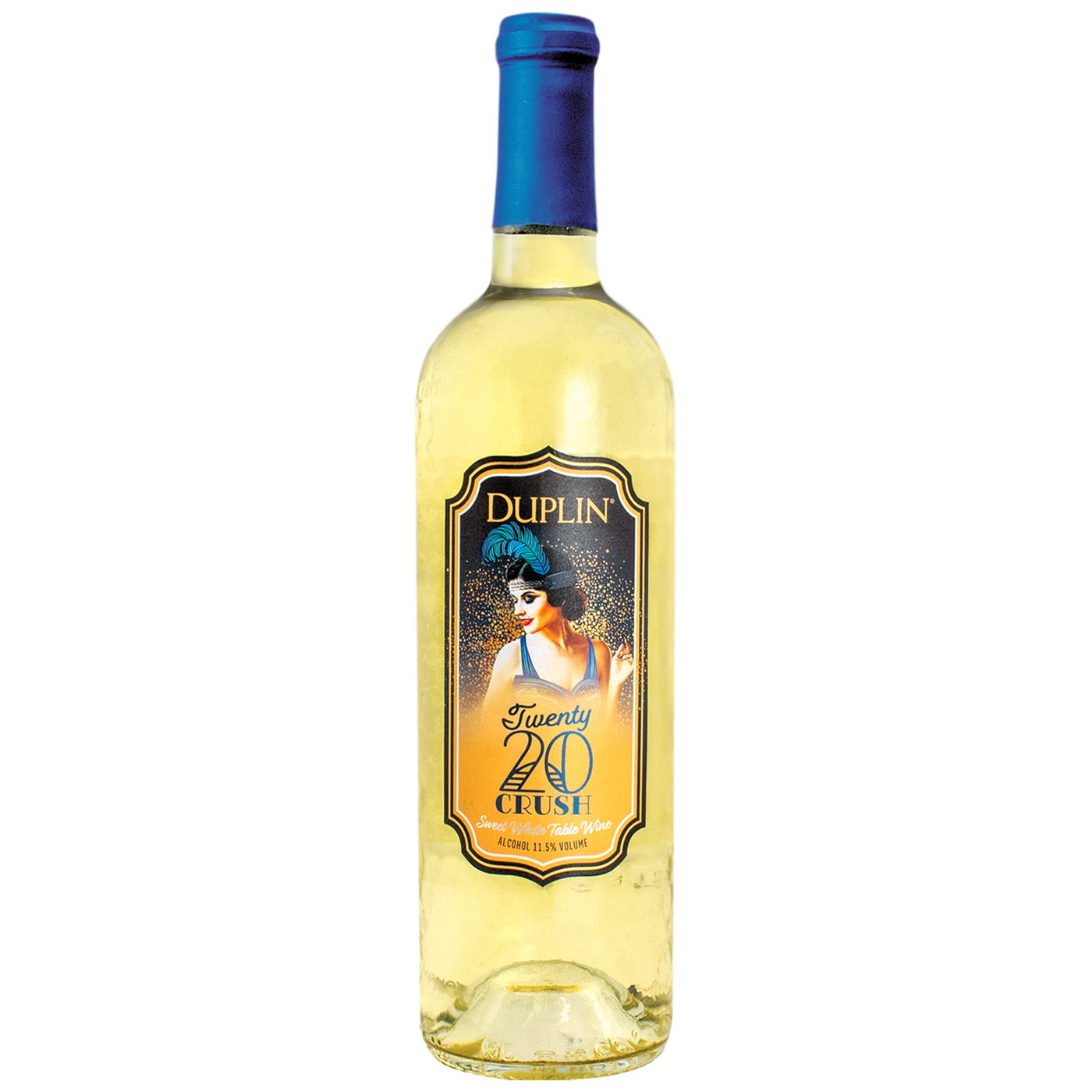 HERITAGE CLUB EXCLUSIVE WINE
Twenty 20 Crush
$44.99

IN STOCK
SKU#: 12161100
---
Fruity and flamboyant flavors will delight dames and fellas alike. All will concur; the taste is clearly the bee's knees. Refreshing and bright, this white has a sweet beginning and clean finish.
This wine is only available to members of our Heritage Club and is not available online for purchase. Club Members, please call 800-744-9634 to place your order.

UP TO 25% OFF CASES OF WINE
Mix and match any combination of twelve of your favorite Duplin wines! Active Heritage Club Members will receive a 25% off case discount and everyone else will get 20% off.