There are secrets in every delectable glass of Duplin. Only our winemakers knew them all -- until now.
Go behind-the-scenes to discover how winemakers use 40,000-gallon tanks that stand five stories high. See complex bottling machines that put the fizz in sparkling wines, label the bottles and screw on caps. We unveil that magic and more during the new Duplin Winemaker Adventure Tour in Rose Hill, N.C.
This charming town is where we began producing our award-winning Duplin muscadine wines nearly a half-century ago. Winemaking has changed a lot since Duplin's early days of grape stomping and hand bottling. Experience the wonders of fermentation, blending and automation throughout the tour.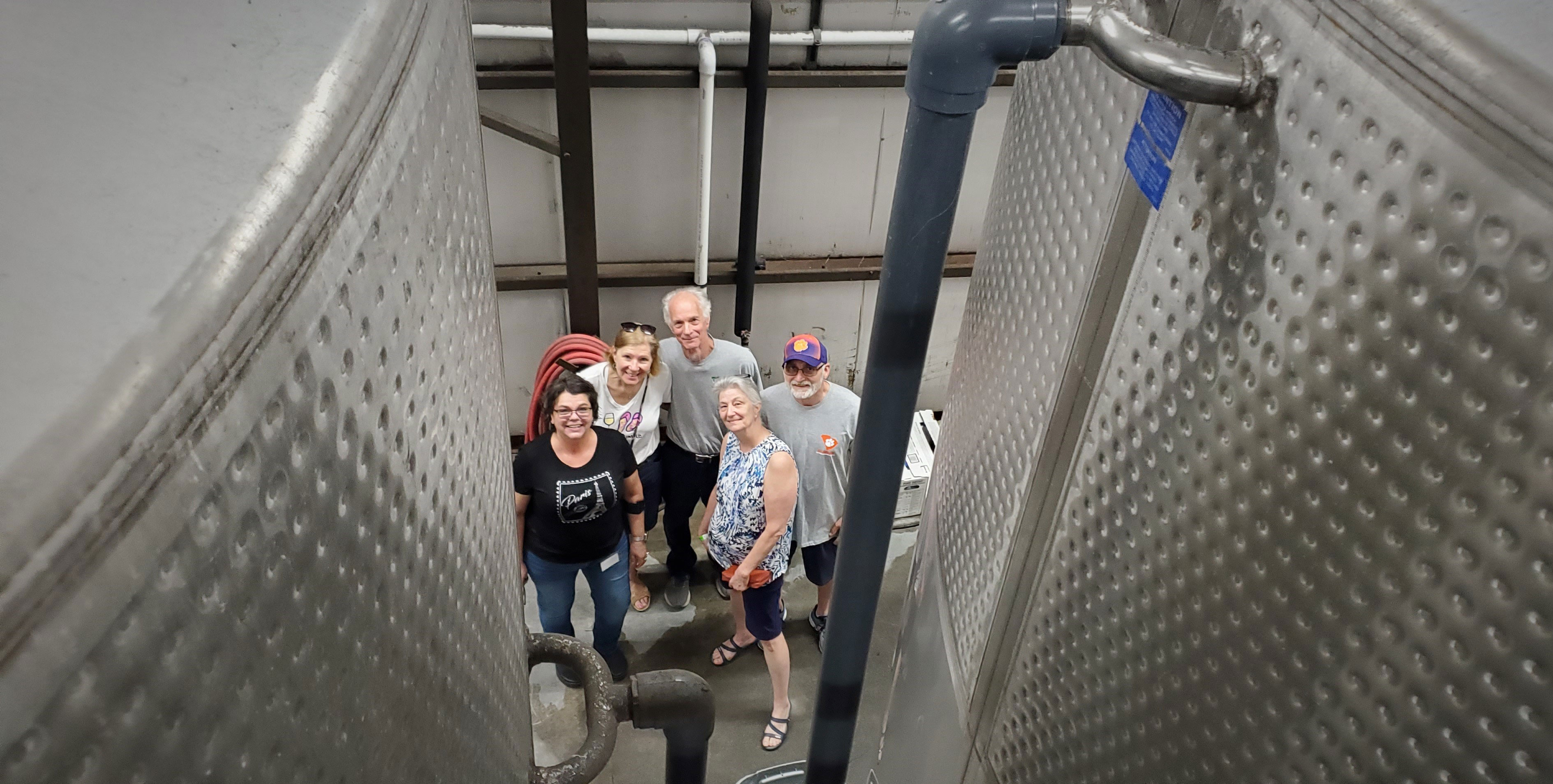 Taste of the past
Expert guides start your journey where trucks deliver tons and tons of grapes each fall. From there, see where forklifts racing like stock cars load the fruit into massive sorters and crushers. Don't forget to ask why one of the giant presses is named "The Big D."
You'll taste muscadine juice before it becomes wine and travel through the history of America's native grapes, the same variety that 16th century explorer Giovanni de Verrazano said was "of such greatness…, as France, Spain nor Italy hath no greater."
Along the way, find out how the Fussell family, against all odds, grew Duplin from a tiny operation enlisting neighbors to stomp grapes into the South's largest winery without ever abandoning devotion to faith, family and community.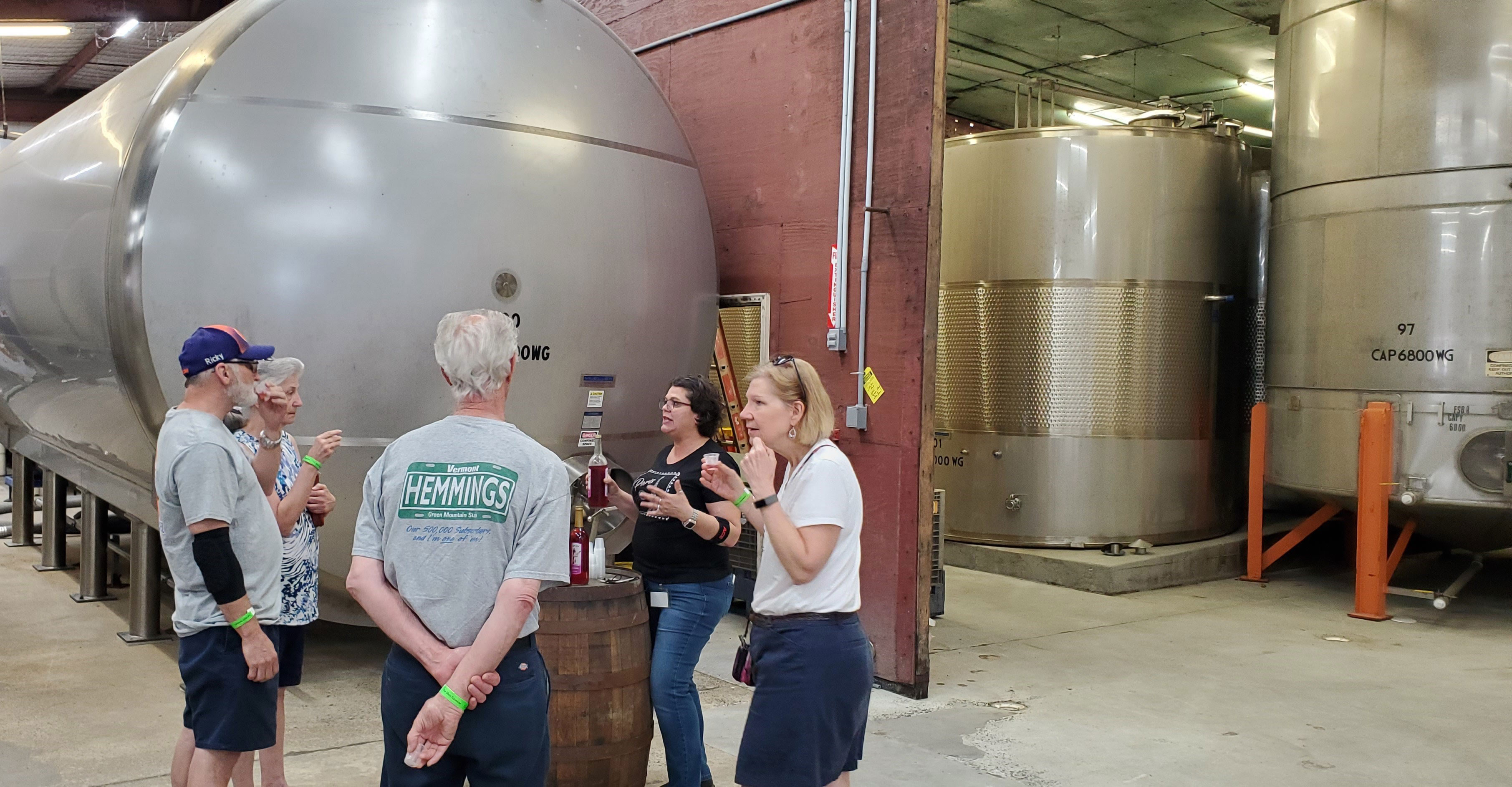 Wine to sip and take home
Thirty-minute tours, offered Monday-Friday on a walk-in basis only, wind through fermenters and then tank rooms resembling rows of skyscrapers. A busy bottling line is the grand finale where you'll sip wine rolling off the conveyor that day and take a bottle home!
"To see so many bottles clinking down the line is always thrilling, especially considering that a hand-cranked labeling machine I, as well as my dad, brother and nephew, all used to during Duplin's early days is still inside this production facility," said Jonathan Fussell. He and his brother, Dave Fussell, run the now fourth-generation winery founded by their grandfather, father and uncle.
Just walk in to book
The COVID-19 pandemic halted Duplin Winery tours for two years before the new, expanded Duplin Winemaker Adventure Tour debuted in May 2022. The tour, including tastings and a bottle of wine, costs $13.
After the tour, visit the winery museum to see 18th century wooden wine presses and sit down for a Deluxe Wine Tasting, both inside the Rose Hill wine market. You'll sample 10 sips -- white, red and blush -- while nibbling on Duplin's famous cheese dip and housemade crackers. Take notes on a keepsake tasting sheet while bartenders share pairing tips, recipe ideas and more captivating stories. Deluxe Wine Tastings cost $15, and the wine list changes throughout the year.
Book both the tour and tasting in the Duplin Winery retail room, 505 N. Sycamore St, Rose Hill, N.C.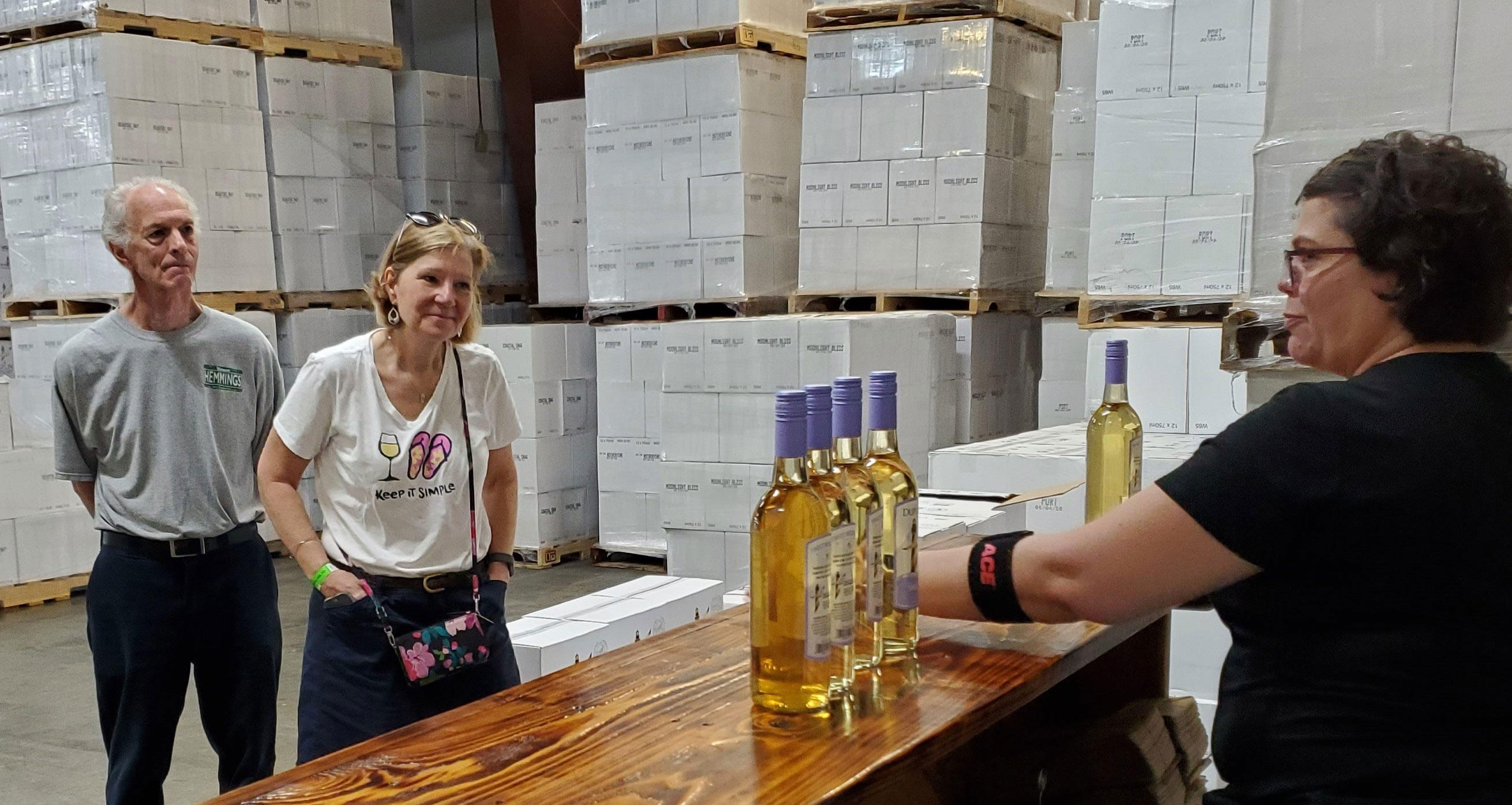 Also new in North Myrtle Beach
We also offers a new Bottle Your Own Duplin Wine Experience on the hour from 12 to 5 p.m. Monday and Wednesday at our North Myrtle Beach, S.C., location. See how wine is made but also enjoy the authentic experience of filling, corking and labeling you own bottle to take home. The experience costs $20. Wine tastings are also available there.
The Bottle Your Own Duplin Wine Experience in North Myrtle, 4650 U.S. Highway 17 South, may be booked on a walk-in basis only. Tastings are available Monday-Saturday on a walk-in basis. The wineries are closed on Sunday.