Fussell family parties are legendary, and this is our biggest shindig ever! Join us as we welcome Florida to the family with Duplin Winery's grand opening celebration August 19 in Panama City Beach. It's going to be a true Fussell Family Sunshine Festival. You'll experience special Florida wines, a Fussell Family barbecue and a charity auction for a magnum of Duplin.
Our fourth-generation winery, founded by the Fussell family nearly a half-century ago, brings its tradition of cool, sweet and easy muscadine wines served in a place where everyone feels at home to the former Hombre Golf Club property, 10101 Panama City Beach Parkway, just minutes from the beach.
"We are blessed and honored to welcome Florida into our Duplin Family," said Jonathan Fussell, who owns the winery with his brother, Dave Fussell Jr. "Everyone in Panama City Beach has been so kind and gracious. My brother and I, along with our families, cannot wait to say thank you with a grand opening party dedicated to this wonderful community and all of our supporters everywhere."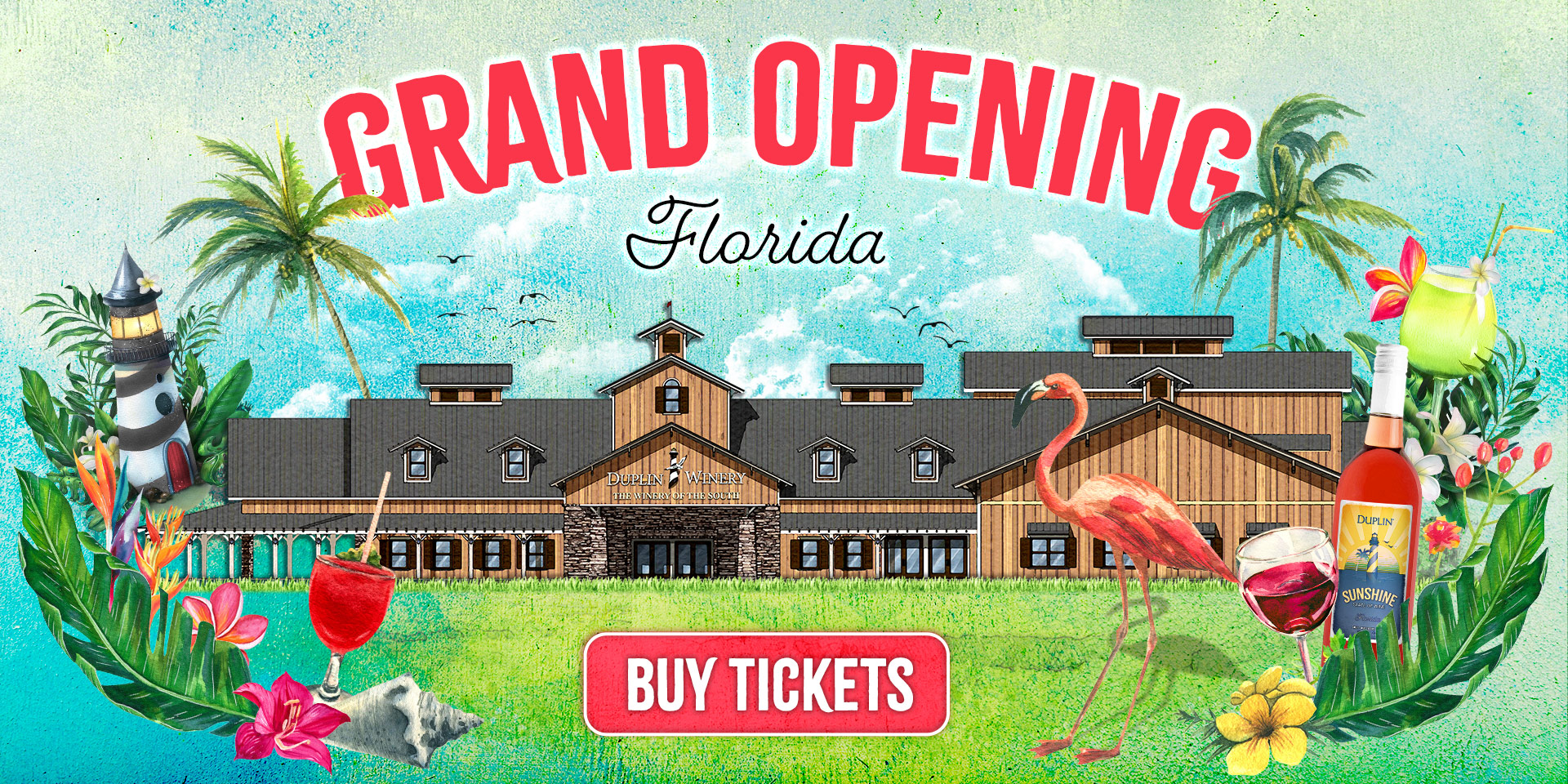 Our doors may open before August, but the Grand Opening Celebation will be the event of the summer at Duplin Winery-Panama City Beach. Although the official party starts at 6 p.m. August 19, you may arrive as early as 11:30 a.m. with a beach chair and plans to spend the day at the winery full of Southern hospitality. All five tasting bars will be open. Experience souvenir wines inspired by the Sunshine State. The immersive bottling room, where visitors can tour and bottle wine, features a conveyor carrying fresh wine right into a retail market stocked with 40-plus wines, charming gifts and more.
"Watch us bottle a magnum of Duplin wine at 2 p.m. and then cast your bid for it during a 6 p.m. charity auction," Dave Fussell Jr. said.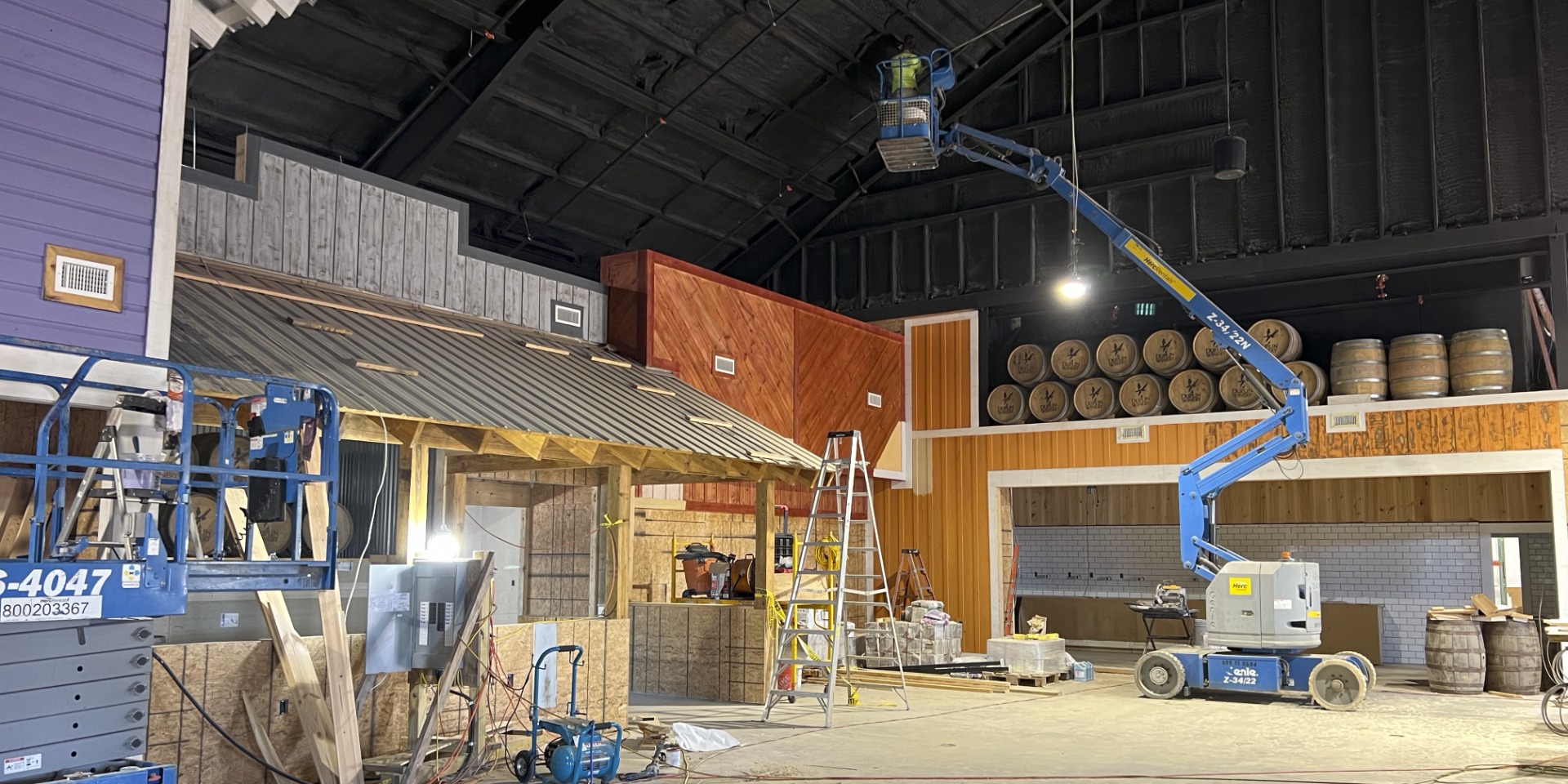 Throughout the day, the Duplin Sweetzer wine slushie bar will spin multiple frosty flavors like Raspberry Mango and Pina Colada, some of them alcohol-free, all of them perfect for sipping on the porch or gorgeous 13,000-square-foot waterfront pavilion. At the sweets bar, you'll also find Duplin's homemade fudge and other speciality Duplin treats.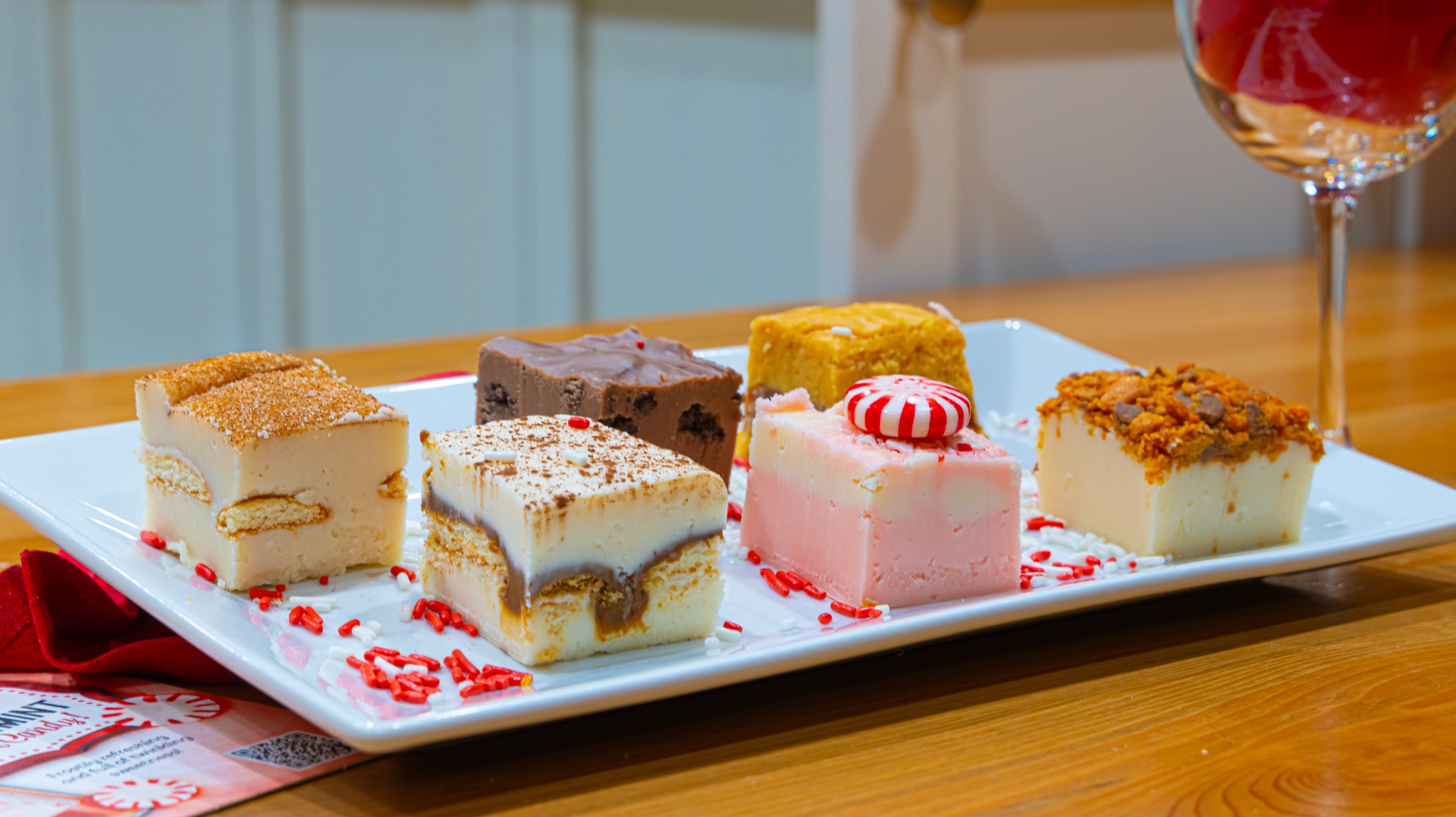 The family tradition continues with a true Southern barbecue buffet dinner at 6:15 p.m. Shimmy to a live band on that grand pavilion, which will also serve as a stunning setting for weddings and private events once the winery opens.
Tickets to the 6 to 9 p.m. Grand Opening Party, at 10101 Panama City Beach Parkway, include an open bar from 6 to 8:30 p.m.; the Southern barbecue buffet; and a chance to bid on the magnum of Duplin wine in a charity auction. Tickets to the party cost $25. Get tickets online or call 910-289-3888. Heritage Club members get 10% off grand opening celebration tickets!