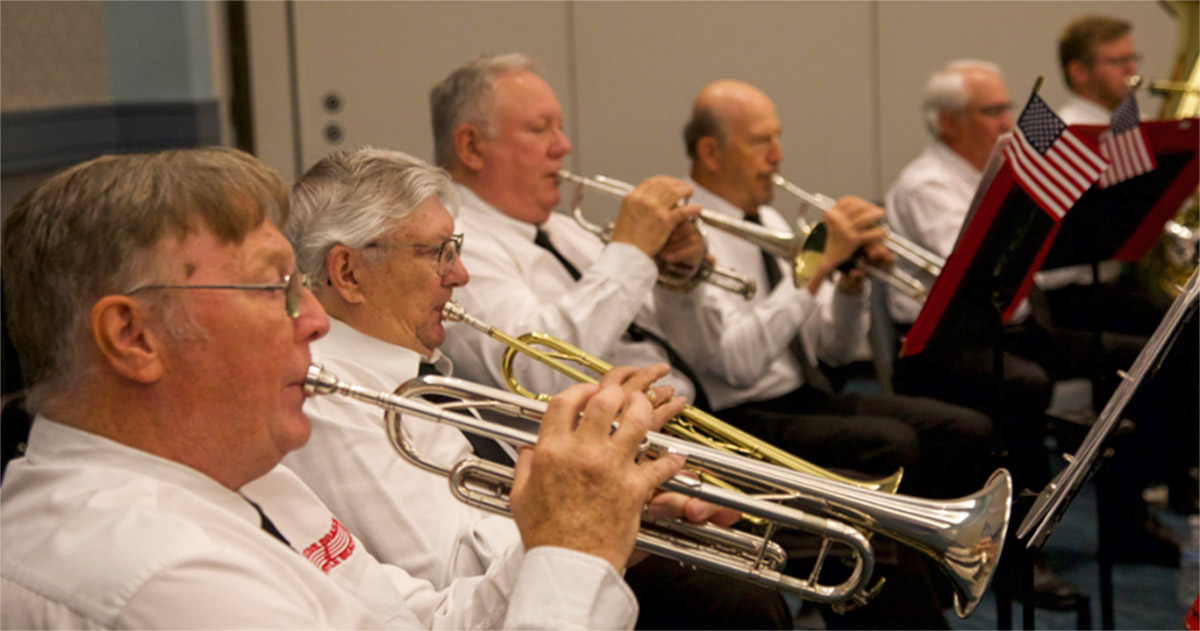 Festive Brass Performance
Wednesday, December 22 • 6pm - 7pm
Duplin Winery at North Myrtle Beach Courtyard
Duplin Winery supports 80th Anniversary Commemoration of Pearl Harbor With special brass band concert
Duplin Winery, the makers of America's favorite sweet wine and a proud supporter of the United States military, is honoring the nation's defenders of freedom with a special concert later this month to benefit commemoration ceremonies planned for the 80th anniversary of Pearl Harbor.
Duplin is privileged to host five members of The Festive Brass of Myrtle Beach as they perform passionate patriotic and heartfelt holiday tunes on December 22 from 6 – 7 p.m. in the winery's North Myrtle Beach courtyard. The winery will donate a portion of the bar proceeds during the show to help The Festive Brass pay off travel expenses from its 2021 presentation at the 80th-anniversary commemoration of the attack on Pearl Harbor.
The Grand Strand's ceremonial brass band since 1998, The Festive Brass of Myrtle Beach was chosen to play at the December 7 Pearl Harbor memorial event that gives more than 60 World War II veterans from across the country a chance to return to Hawaii, at no expense, for the recognition they deeply deserve.
"Our troops and their families tirelessly sacrifice so much to protect the United States and preserve our freedom without asking for anything in return. They are our neighbors, our friends and our family. When we heard that The Festive Brass was part of the Pearl Harbor 80th anniversary event, we knew immediately that we wanted to help these outstanding musicians give back to America's heroes," Duplin co-owner Jonathan Fussell said.
Entry to the outdoor Duplin show is free. No tickets or reservations are required. The North Myrtle Beach winery is located at 4650 Highway 17 South in North Myrtle Beach.
The full ensemble of The Festive Brass of Myrtle Beach plays a swing version of a favorite holiday tune, Winter Wonderland. Video | Jennifer Egan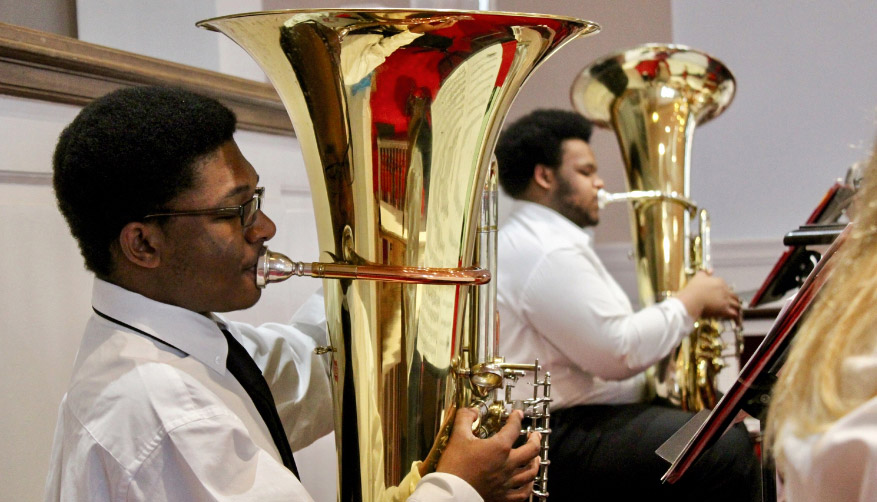 ---
About The Festive Brass of Myrtle Beach:
Dedicated amateur and professional musicians, as well as gifted students, make up The Festive Brass, which performs annually at the city's Memorial Day and Veterans Day Ceremonies and has also performed at past Honor Flight celebrations for World War II veterans.
The non-profit group was founded by trumpeter the Rev. Lawrence J. Beadle, formerly of London's Salvation Army International Staff Band. Upon retiring to Myrtle Beach in the 1990s after 56 years of ministry abroad, Beadle organized The Festive Brass with a primary mission of honoring and supporting the local veteran community. The original eight-member British-style brass ensemble has grown to 30 musicians, at least five of whom will be at the Duplin Winery concert.