Heritage Wine Club Members
Heritage Wine Club was created to reward our customer's love of great wine and good times, and to create a bond between Duplin Winery's history, future, and all lovers of muscadine wines. Each member is considered a part of our family, our history, and our Heritage. Are you a member of the Heritage Wine Club? Keep up-to-date with the latest news, wines in the current shipment, coupons and upcoming member events.
---
Current Heritage Wine Shipment
Each quarter, Heritage Club Members receive a shipment of Duplin wines, including family favorites, Duplin new releases and limited edition wines. The February Heritage Club Wine Shipment contains Muscadine Moscato, Sunset Red, Scuppernong Blush and Muscadine Pepper Jelly.
Muscadine Moscato
Smooth and sweet, with the Muscat grape's natural hints of nectarine and white peach, Muscadine Moscato is beautifully sophisticated yet at home in any setting. Lightly chilled or ice-cold, this wine pairs with everything from filet to fried chicken. Like Dave says, "It's hard to drink just one glass."
Sunset Red
One sip of Sunset Red and, suddenly, you're on a breezy beach. Golden pink hues color the sundown sky as you stroll along a white, sugar-sand beach. Wait! Where's your phone? Ah, heck. Who cares. Time to start thinking about heading back to the pier for a lazy dinner. Maybe spicy jerk shrimp tacos to balance Sunset Red's sweet fruitiness. Or a steamer pot full of stone crab claws with rich butter that brings out this wine's brilliant complexity. Try grilling or roasting chicken that's been marinated in Sunset Red. Or stir up a cocktail with a little fresh-squeezed tangerine juice and a splash of seltzer. Then raise a glass. "Here's to me!"
Scuppernong Blush
Southerners have a knack for the art of relaxing. Downtime revolves around comfy porch swings and last-minute invitations to sit a spell with something refreshing. These are the times to pour mellow Scuppernong Blush. North Carolina's famous Scuppernong grapes blended with the sweetest late-season Muscadines puts you in that laid-back frame of mind. This wine is a must with pork tenderloin, grilled pork chops and fried seafood platters. Whizz Scuppernong Blush in a blender with frozen watermelon, honey and a squeeze of lime juice. Then, grab a seat on the porch. You're going to be sitting for a while. And that's just fine.
Muscadine Pepper Jelly
Duplin Gourmet Muscadine Pepper Jelly is not just for the holidays. Perfectly peppered with just the right amount of heat and sweetness, it's tasty anytime. Spread it on subs and club sandwiches. Use Pepper Jelly to glaze grilled pork chops or roasted carrots. We love it on peanut butter and jelly crackers and as a dip for wings and egg rolls. Pepper Jelly also perks up salad dressings. Serve the easy, one-bowl Cowboy Caviar below as a salsa, salad or side dish with grilled fish.
Current Heritage Club Members:
Manage your account online.
---
$52.00
plus tax, per quarter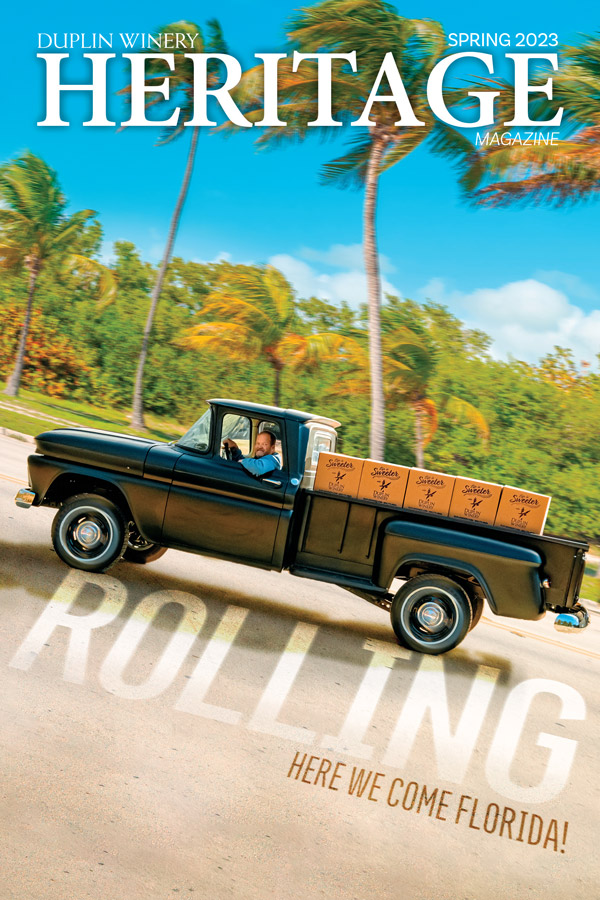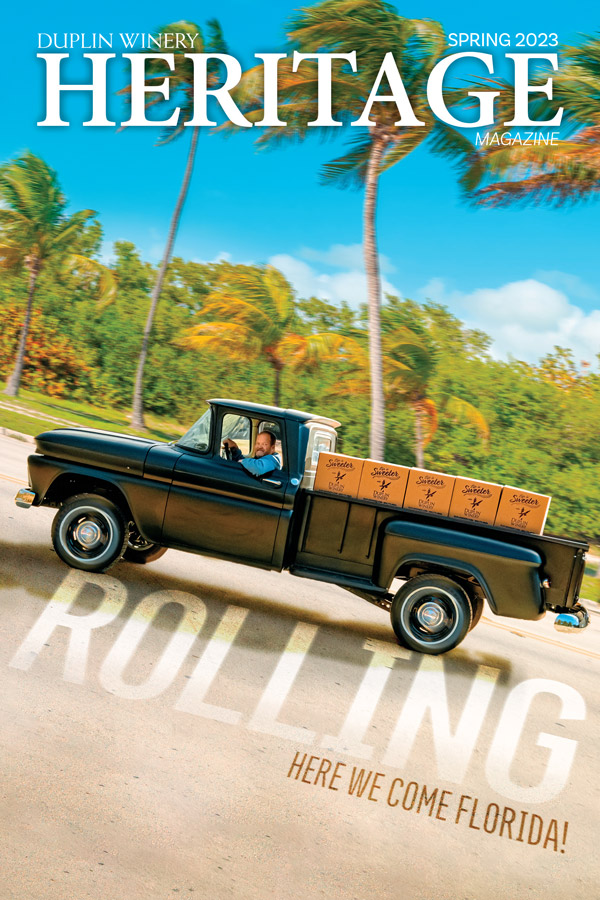 HERITAGE CLUB FEBRUARY SPECIALS