Heritage Wine Club Members
Heritage Wine Club was created to reward our customer's love of great wine and good times, and to create a bond between Duplin Winery's history, future, and all lovers of muscadine wines. Each member is considered a part of our family, our history, and our Heritage. Are you a member of the Heritage Wine Club? Keep up-to-date with the latest news, wines in the current shipment, coupons and upcoming member events.
---
Current Heritage Wine Shipment
Each quarter, Heritage Club Members receive a shipment of Duplin wines, including family favorites, Duplin new releases and limited edition wines. The May Heritage Club Wine Shipment contains Southern Mist, Sangria Red, Goin' Coastal and Muscadine Pineapple Habanero Salsa.
Southern Mist
Vivacious and sweet, with notes of honeysuckle and rose petals that tickle the nose. Perfect in flutes for celebrations. Equally delicious when it's just me-time at the beach. Delectable with charcuterie, chips, blackened salmon, pesto shrimp pasta, barbecue and spicy Thai, Indian or Mexican dishes.
Southern Mist is the second of Duplin's first-in-the-world muscadine-moscato blends. Dave Fussell Jr. called the original Muscadine Moscato in your February 2023 Heritage package "the best wine we've ever made, hands down." Now, wine lovers who like a little fizz get their own version of this unique white.
Sangria Red
Forget cutting up fruit. Just pour. Our winemakers add the essence of sweet strawberries and a touch of citrus. One of the easiest wines to pair. Congenial Sangria Red pretty much goes with everything, but especially nachos.
Goin' Coastal
Extremely limited 2023 run. But we've set aside a stash just for our Heritage family. Bursting with citrus and fresh fruit. Crisp and refreshing. A lifetime of beach memories in every sip. Pair with shrimp cocktail, BLTs and crunchy munchies.
Muscadine Pineapple Habanero Salsa
A delightfully unique combination of roasted pineapple and the robust flavor of habanero peppers, with just the right balance of sweet and heat. Straight out of the jar, it's the perfect sandwich or main dish condiment or Duplin Gourmet cracker topper. Added to recipes, it will elevate your dishes with its pop of complex flavors. Muscadine Pineapple Habanero Salsa will take your concept of salsa to the next level!
Current Heritage Club Members:
Manage your account online.
---
$52.00
plus tax, per quarter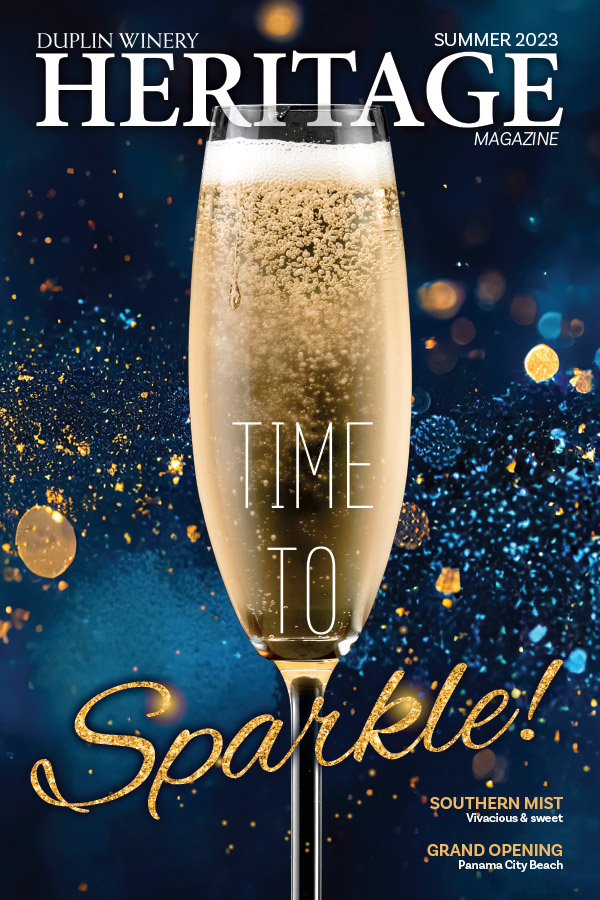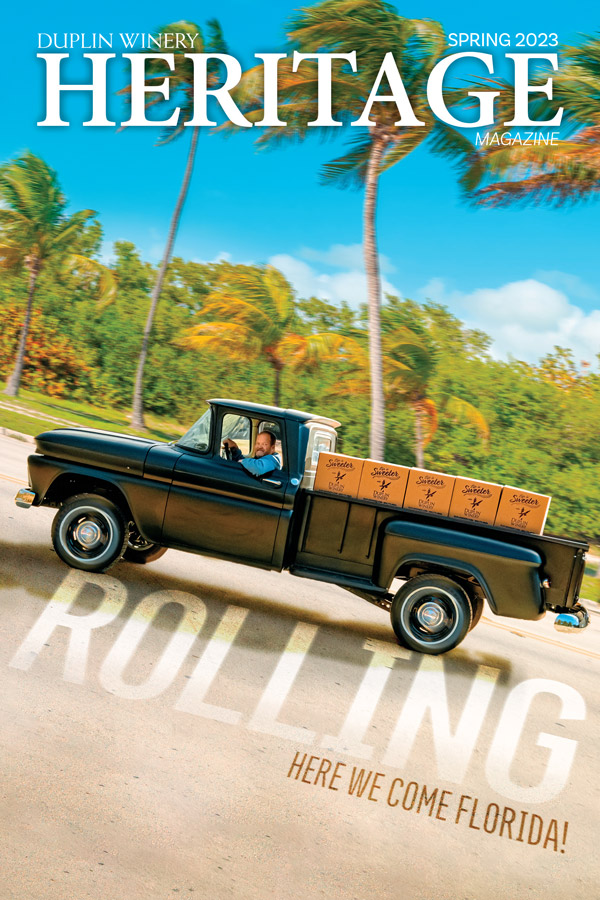 HERITAGE CLUB JUNE SPECIALS