Wine Delivered Right To Your Door
Join the Heritage Club and you could either have wine shipped right to your door or you can pick up your quarterly shipment at either of our retail locations in North and South Carolina. Along with quarterly shipments, Heritage Club Members receive additional benefits, discounts and special rewards for being a part of our extended family.
As a member, you can enjoy:
Four wine shipments annually

Heritage Magazine with club member information, recipes and coupons

Receive new wine releases prior to public release

Exclusive member-only events to gather with old friends and meet new ones

Privileged access to events, special discounts on wines, accessories and at The Bistro in Rose Hill, NC

Heritage discounts are honored at either Duplin Winery retail location and also apply at various trade shows and festivals that Duplin attends across North and South Carolina.
Discounts & Savings
We like to pamper our Heritage Club Members with specials all year round on various Duplin Winery products and services.
25% off case purchases consisting of 12 bottles of Duplin wine
10% off at The Bistro at Duplin Winery in Rose Hill, NC for party of two
10% off Duplin Gourmet Foods, wine accessories, health products & other merchandise in our retail stores and online
Discounted ticket pricing on select Duplin Winery's Dinner Theater, festivals and special events
Receive pre-selected shipments of special, limited edition, and pre-release wines
Complimentary serving of wine**
Special rewards and gifts for club member's birthday
Special sale events for members-only throughout the year
Special Events
Heritage Club Members enjoy special perks such as member-only events to allow them to meet people from all over who share their love of Duplin wine. Club members also receive exclusive discounts on tickets to Duplin Winery's Dinner Theater Shows, Duplin festivals and other special events.
Complimentary serving of wine
Exclusive Member-Only events
10% off Duplin Dinner Theater Show tickets**
Complimentary classic wine tasting when attending Duplin Dinner Theater Shows
10% off Duplin Festivals & special events**
** Some exclusions may apply.
Sign Up Today!
Join our family for exclusive discounts, fellowship and of course, to enjoy Duplin wines. We have two different Heritage Club Options. You may sign up to receive your quarterly shipments by either having them shipped to your door, or you can sign up and you can pick up your shipment at either Duplin Winery location.
$49.00
plus tax,
per quarter*
*Taxes contingent on individual state taxes.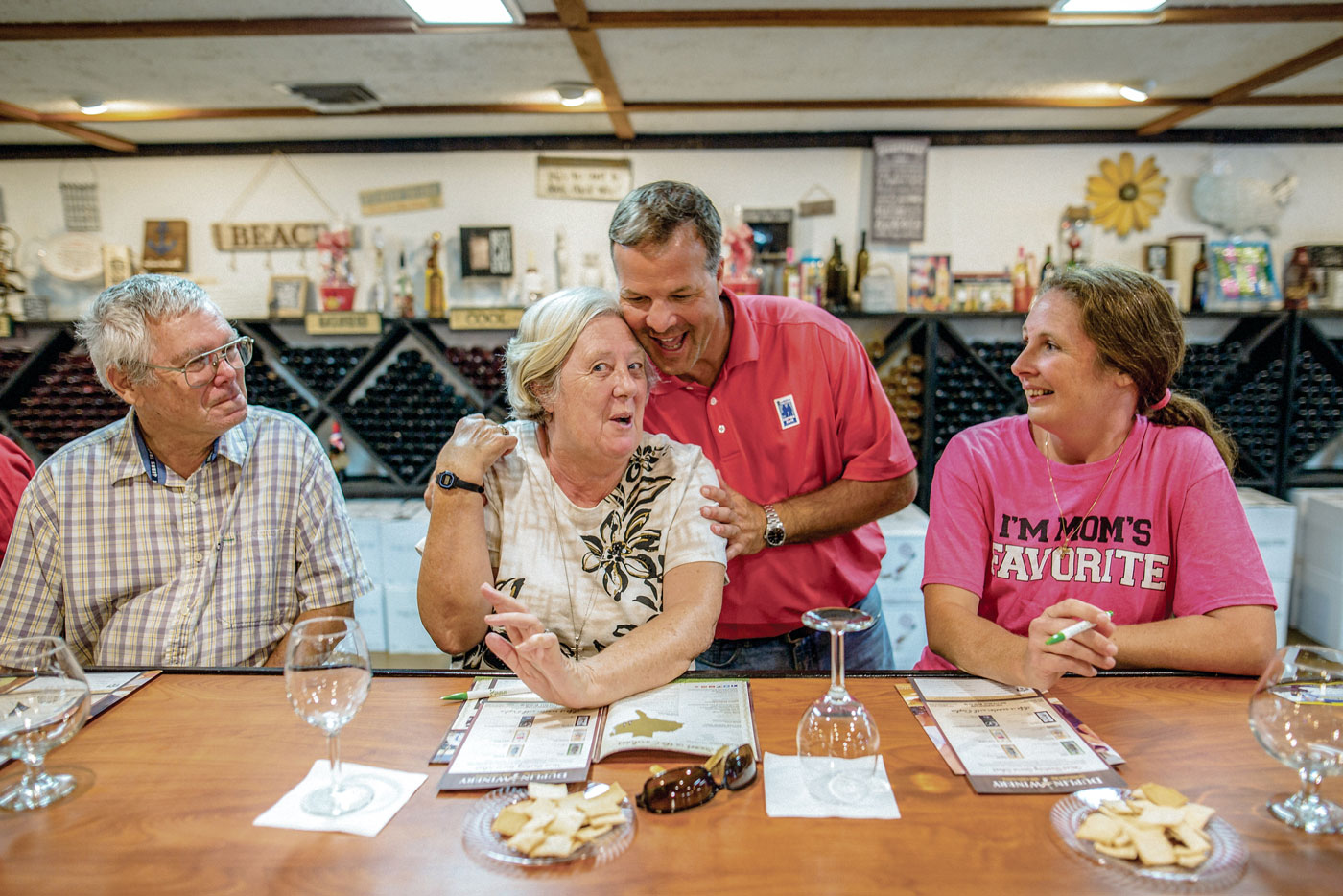 Dave Fussell Jr. gives a Club Member a hug and a handshake during their complimentary wine tasting.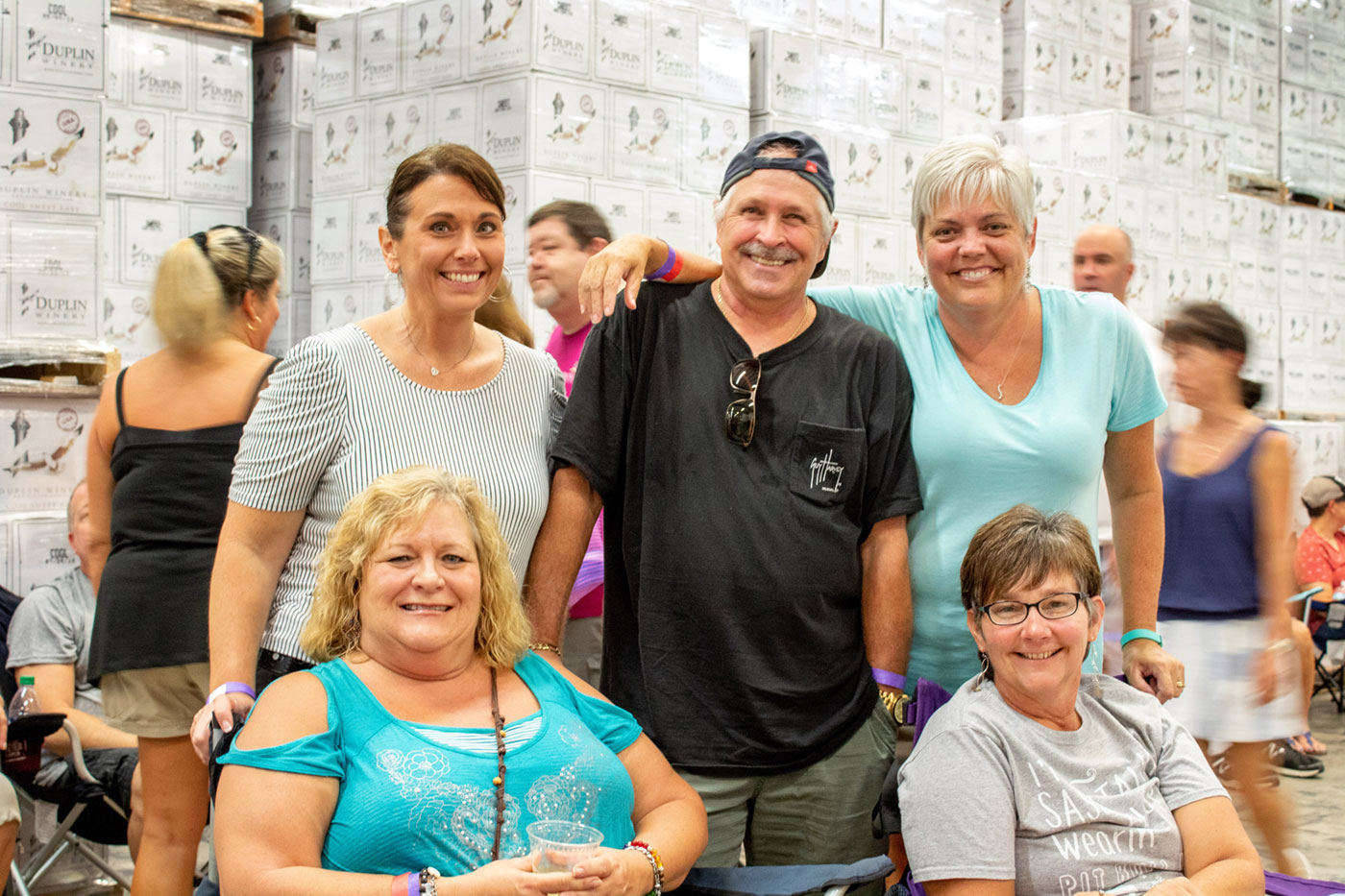 Heritage Club Members pose in an exclusive Heritage Club Event at our Production facility in Rose Hill, North Carolina.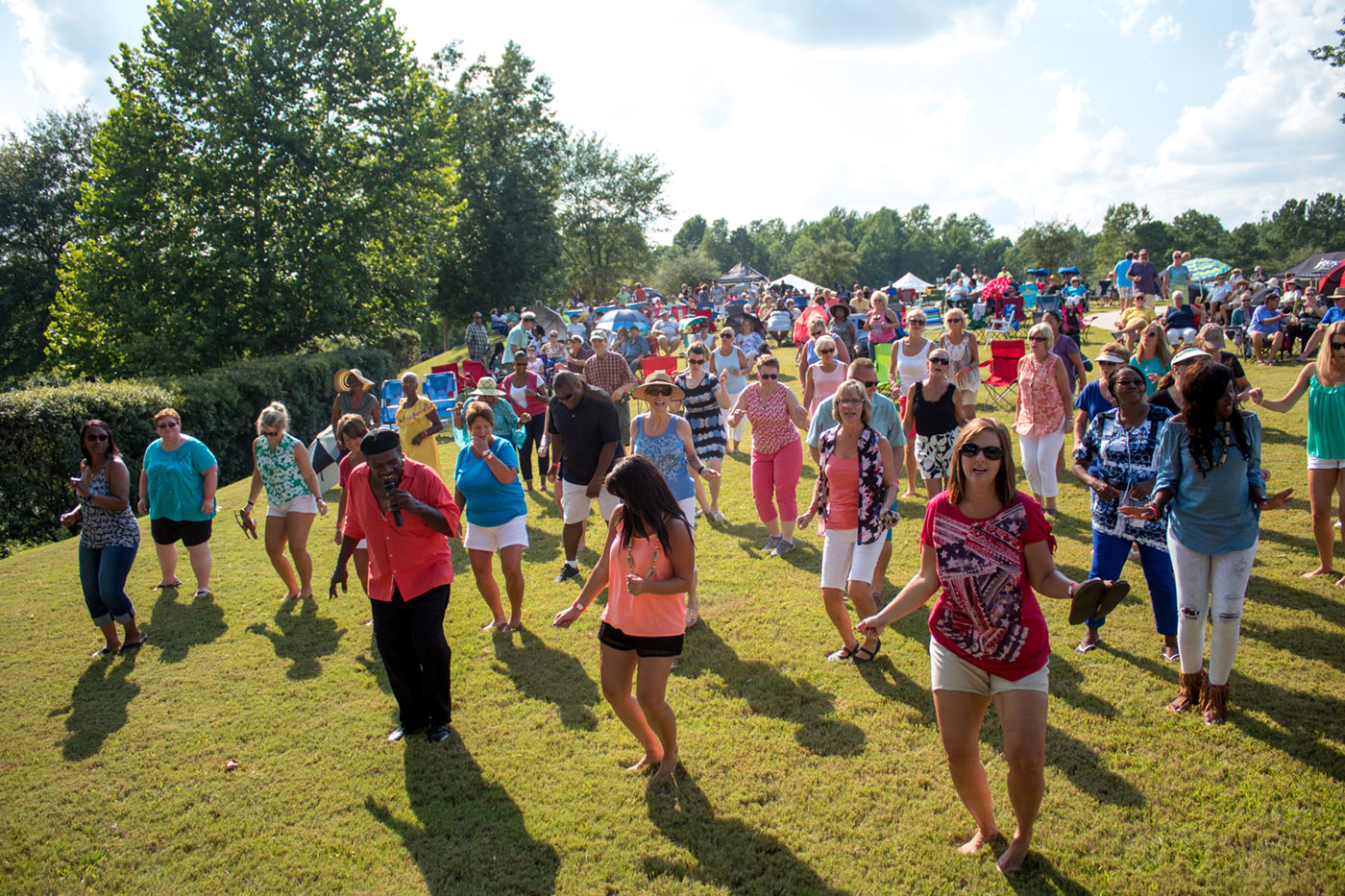 Heritage Club Members group dance at the Annual August Pick Up Bash in Rose Hill, North Carolina.