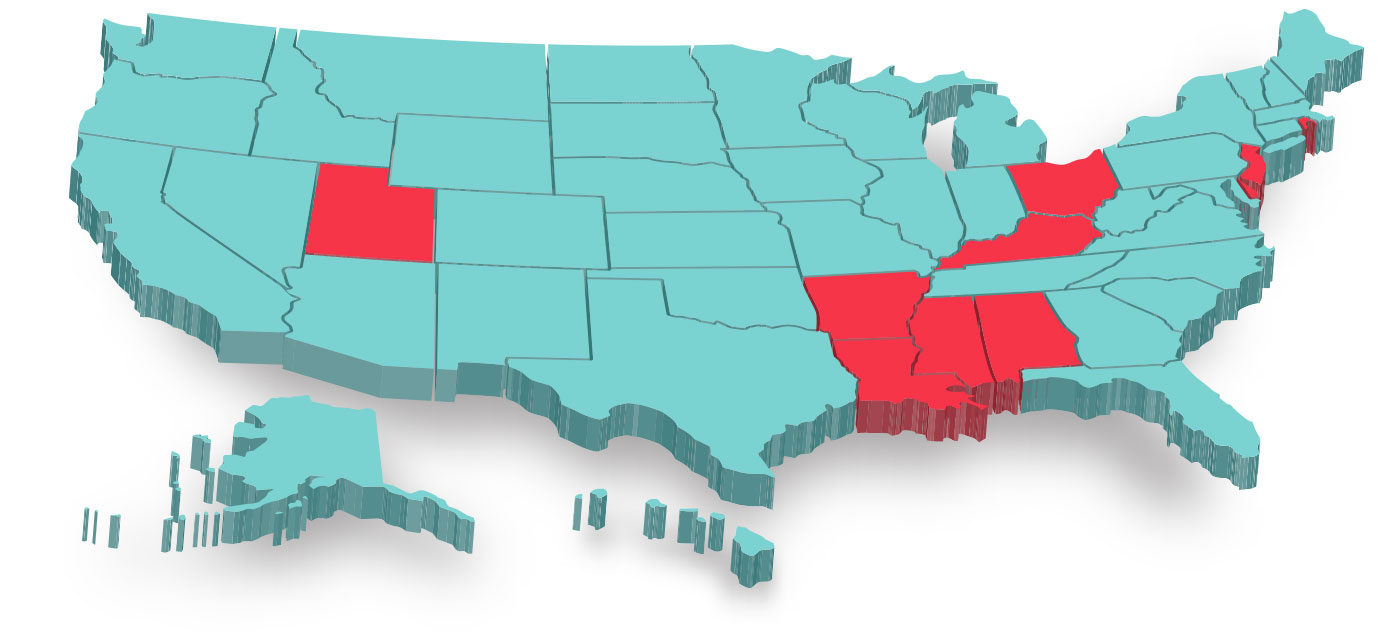 In-Store Pick Up Policy
Due to space restraints and the popularity of this feature, when an order is placed as "Pickup in Store," it will be packed when the customer arrives to pick up. Prep time will vary depending on the size and time of the order. If you are in a rush and need your order ready by a certain time, please call ahead 800-774-9634.
The person picking up the order will be responsible for verifying the validity of the order based on information submitted at the time of purchase. All individuals picking up orders containing alcohol must be at least 21 years of age.
We confirm all in-store pick-ups by checking ID to ensure the person picking up the order matches the name on the credit card used to place the order. If the person picking up the order is not the person who placed the order, we will need confirmation from the individual whose name is on the credit card used to complete the purchase. You can do this by adding a note to your order with the name of the person who will be picking up the order. Thanks for understanding - this is for your safety and ours.
Wines and other specialty products that are produced seasonally or in limited quantity should be picked up within a 1-week period to guarantee availability. For orders not picked up within this time frame, we may substitute items of equal value or refund purchase price. We cannot guarantee the availability of any product after purchase date but will do our best to send you home with wines that you will love.
Heritage Wine Club Members:
We will guarantee the contents of each quarterly package only for 30 days. Substitutions may be necessary if your package is not picked up in a timely manner.
---
Shipping Policy
Where We Ship
State laws restrict or prevent shipping wine directly to consumers in some states. We are only able to ship wine purchased over the internet to the states listed in the table below. Deliveries can only be made to physical addresses. We cannot ship to Post Office boxes or APR/FPO addresses. An Adult over 21 must be available to accept the wine package Some states restrict the amount a consumer can have shipped from a winery. The information below is a summary of the quantities we can ship. If you receive a compliance error during the checkout process, please call 800-774-9634.
Final local and state taxes will be calculated on email order confirmation once the shipping address is reconciled in our system. Quantity limits are typically based per individual rather than household.
All packages containing alcohol will require an adult over 21 years of age to sign in order be received.
• Alabama ( ship to ABC stores with Direct Import Authorization (DIA) form)
• Alaska (*dry counties excluded)
• Arizona
• Arkansas (on-site only)
• California
• Colorado
• Connecticut (2 cases/62 days)
• Delaware (on-site only)
• District Of Columbia (1 case/month)
• Florida
• Georgia
• Hawaii (6 cases/year *some dry counties excluded)
• Idaho (2 cases/order – up to 24 cases/year)
• Illinois
• Indiana
• Iowa
• Kansas
• Louisiana
• Maine
• Maryland
• Massachusetts
• Michigan
• Minnesota (2 cases/year)
• Missouri (2 cases/month)
• Montana
• Nebraska (1 case/month)
• Nevada
• New Hampshire
• New Mexico (2 cases/month)
• New York (2 cases/month)
• North Carolina (2 cases/month)
• North Dakota
• Oklahoma
• Oregon (2 cases/month)
• Pennsylvania
• South Carolina (2 cases/month)
• South Dakota
• Tennessee (1 case/month – up to 3 cases/year)
• Texas
• Utah (Direct shipping prohibited, but the state will place an order for you)
• Vermont
• Virginia (2 cases/month)
• Washington
• West Virginia (2 cases/month)
• Wisconsin
• Wyoming (2 cases/year)
Shipping Cost
Shipping rates vary depending on your location and shipping service selected. Shipping costs will range from $12- $35 on average for 1- 12 bottles. Our boxes accommodate 1, 3, 6, and 12 bottles.
Delivery Schedule
Duplin Winery makes every effort to fulfill orders within 24 hours. However, please allow up to 3 business days to process and ship your order. You will receive tracking information as the package leaves our facility.
Duplin Winery will ship 5 days per week. FedEx and UPS delivery times vary to locations. Ground options will typically deliver within 1-3 days on the East Coast and 5-7 business days to the West.
Please note that all carriers we use -- FedEx, UPS and the U.S. Postal Service -- are experiencing longer than usual delivery delays because of COVID-19. We appreciate your patience during this challenging time.
The following shipping methods are currently available; please call 800-774-9634 to discuss your options.
• Overnight Shipping – Must place order prior to 12pm EST (call)
• 2nd Day Air – Mon-Wed prior to 12pm EST (call)
• 3 Day Select – Prior to 12pm EST
• Ground Shipping – Monday-Friday
UPS will deliver Monday-Friday. FedEx delivers Tuesdas-Saturday.
If you have any questions about your order or its delivery status, please call us at 800-774-9634 or email us at info@duplinwinery.com.
Important Reminder
Your wine shipment must be signed for by someone who is at least 21 years of age. Carriers are not allowed to leave wine shipments on a doorstep. There are many redirect to hold locations available if you call your carrier and provide the tracking number.
In the event that you are unable to take delivery of your wine after 3 attempts, carriers will return the wine to our shipping warehouses. You may receive a credit for the wines purchased, *less the shipping charges incurred on both the delivery and the return.
Duplin Winery cannot be held responsible for deliveries to incorrect or incomplete addresses provided by customers. If the address is incorrect and the delivery is made, the customer assumes responsibility for the entire purchase. If the address is incorrect and the delivery is refused or unable to be completed, then the order will be returned to our warehouse, or our staff may intercept and additional handling costs may be applied to a request for re-delivery. To avoid these costs, we recommend that you double check your address details to ensure that all information provided is correct and in full.
All online orders must be paid by credit card. We accept American Express, VISA, MasterCard or Discover.
If you are having trouble ordering wine from Duplin's online store, please email info@duplinwinery.com or call us at 800-774-9634. Your email or voicemail will be responded to within 24 hours during the week and 48 hours over the weekend.