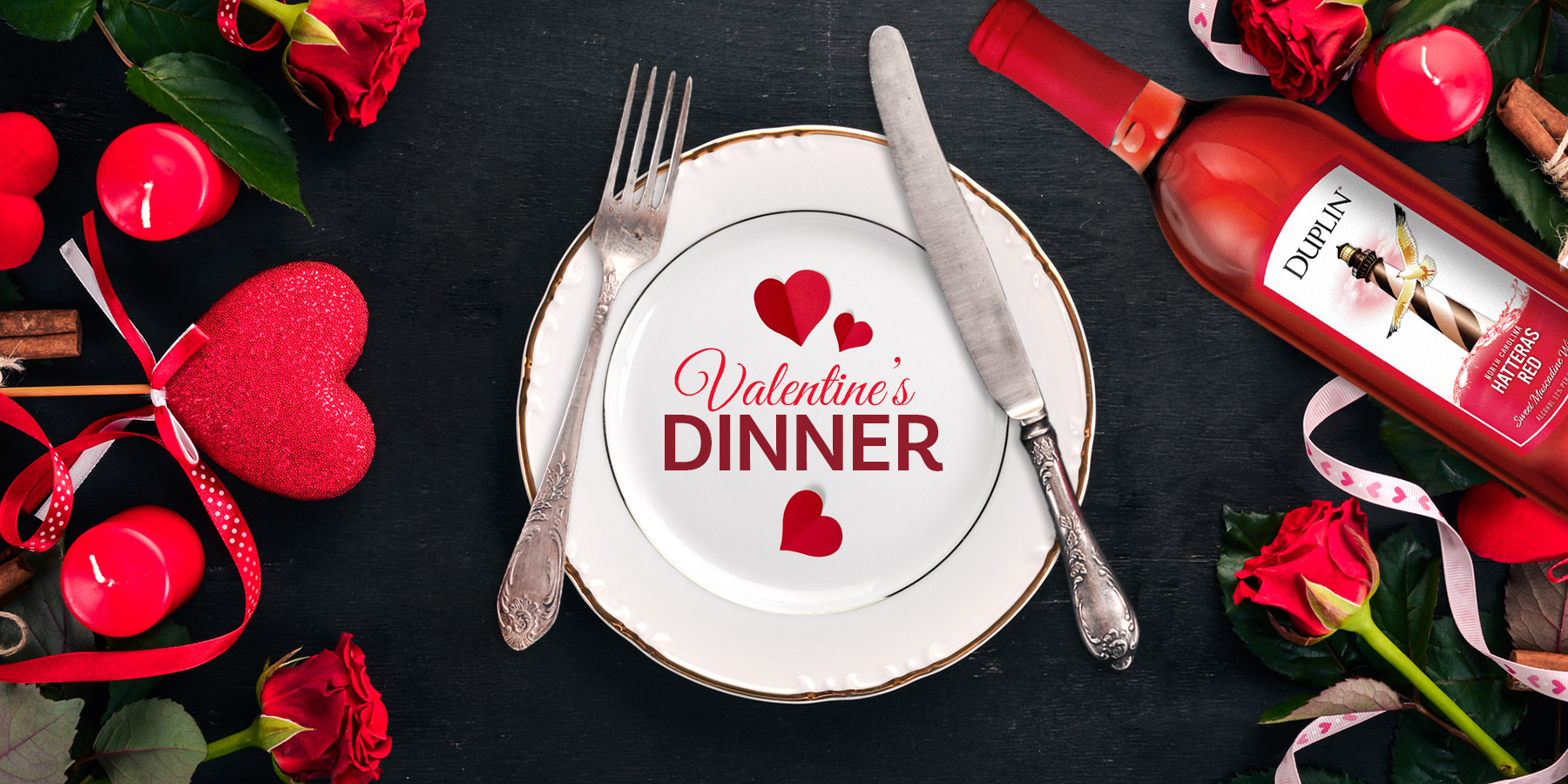 Valentine's Day Dinner
February 14, 2023
5:00 pm - 9:00 pm

LOCATION: THE BISTRO IN ROSE HILL, NC
Limited tables are available. Must RSVP ahead of time.

Celebrate love
A special menu, one night only, for Valentines, Galentines and anyone you love. Our rustic Bistro provides a cozy and romantic setting for tucking into Chef Bert's finest menu creations. A full menu of appetizers, entrees and special desserts are available to pair with your favorite Duplin wines.
Make sure to make your reservations in advance, this quaint and amorous dining event appeals to many near and far. Call 910-289-3888 to reserve your table for a perfect night with the one you love.
Also, don't forget to make time for a wine tasting in our retail room before dinner. Schedule your tasting at the greeter station when you arrive. The last tasting of the day is at 8 p.m.
All reservation times are currently booked.
Please call 910-289-3888 to join our waitlist!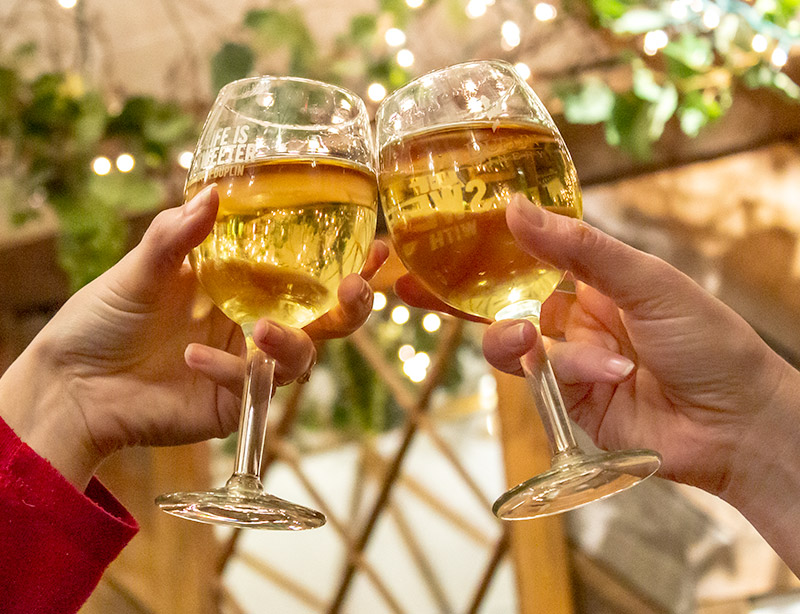 Preview the special Valentine's Day Menu full of succulent gourmet dishes.